Healthcare: Telemedicine Clinics in Guatemala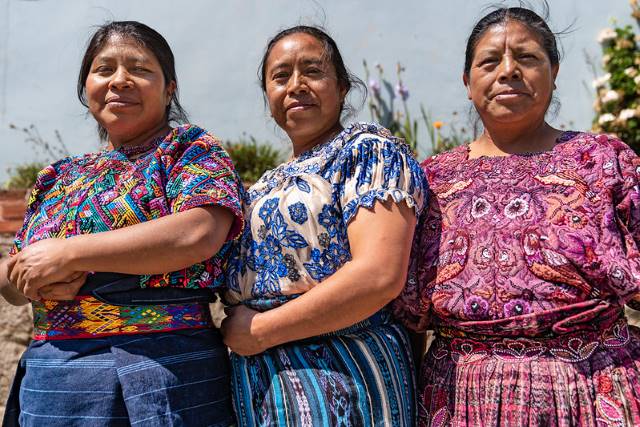 New telemedicine clinics in Guatemala are providing vital resources to women and children living in remote areas with limited access to healthcare specialists. This advancement in healthcare technology increases Guatemala's healthcare accessibility and follows a trend of a worldwide increase in telemedicine services.
Guatemala's New Telemedicine Clinics
Guatemala's Ministry of Public Health and Social Assistance (MSPAS), in conjunction with the Pan American Health Organization (PAHO) and the World Health Organization, launched four new telemedicine clinics in Guatemala in December 2020.
The clinics were designed to improve accessibility to doctors and specialists for citizens living in rural areas, where unstable or lengthy travel can deter patients from getting the care they need. Lack of staff is another barrier telemedicine hopes to overcome. Special attention will be given to issues of child malnutrition and maternal health.
The funding of the program was made possible through financial assistance from the Government of Sweden and the European Union. aimed at increasing healthcare access in rural areas across the world.
Guatemala's State of Healthcare
Roughly 80% of Guatemala's doctors are located within metropolitan areas, leaving scarce availability for those living in rural areas. Issues of nutrition and maternal healthcare are special targets for the new program due to the high rates of child malnutrition and maternal mortality in Guatemala.
Guatemala's child malnutrition rates are some of the highest in all of Central America and disproportionately affect its indigenous communities. Throughout the country, 46.5% of children under 5 are stunted due to malnutrition.
Maternal death rates are high among women in Guatemala but the country has seen a slow and steady decline in maternal mortality over the last two decades. The most recently reported maternal death rate is 95 per 100,000 births.
Guatemala does have a promising antenatal care rate, with 86% of women receiving at least four antenatal care visits during their pregnancies. By increasing the access to doctors through telemedicine clinics, doctors can better diagnose issues arising during pregnancy and prepare for possible birth difficulties that could result in maternal death.
Guatemala's COVID-19 rates have also impacted the ability of patients to seek healthcare. The threat of the virus makes it difficult for those traveling to seek medical treatment due to the risk of contracting COVID-19.
Trends in Worldwide Telemedicine
The world has seen a rise of telemedicine clinics as the pandemic creates safety concerns regarding in-person visits with doctors. Doctors are now reaching rural communities that previously had little opportunity to access specialized medicine. Telemedicine is an important advancement toward accessible healthcare in rural areas. While the telemedicine clinics in Guatemala are limited in numbers, they set an important example of how technology can be utilized to adapt during a health crisis and reach patients in inaccessible areas.
– June Noyes
Photo: Flickr
https://borgenproject.org/wp-content/uploads/logo.jpg
0
0
Yuki
https://borgenproject.org/wp-content/uploads/logo.jpg
Yuki
2021-02-25 06:48:24
2021-02-25 06:48:24
Healthcare: Telemedicine Clinics in Guatemala