Fighting Poverty Through Sustainable Energy in Africa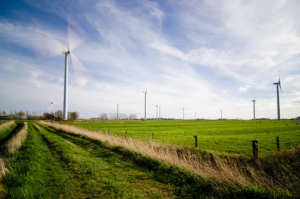 Sustainable energy has become one of the most significant challenges and focuses worldwide over the past several decades. As most of the world begins to shift away from traditional biofuels, like coal and gasoline, other sources of energy, such as wind, solar and hydropower, have taken up a more significant share of the world's energy production. The share of traditional sources has decreased from its peak of 81 percent in 2000 to roughly 65 percent by 2016; meanwhile, the share of wind energy has increased from 0.2 percent in 2000 to closer to 6 percent. Though this is a slow rate of progression, it demonstrates that most of the world is steadily moving further towards renewable energy sources. Sustainable energy in Africa is growing as governments push for more sustainable energy and is helping impoverished communities by increasing employment.
Pushing for Sustainability
Sustainable energy in Africa has seen significant boosts in recent years. One country making particularly significant strides in sustainable energy in Africa is Kenya. With a renewable energy rate of about 73 percent, Kenya is making efforts to retain sustainability. In fact, the largest wind farm in Africa just recently completed construction in Lake Turkana, Kenya. The facility has been under construction since 2014, and with a total of 365 wind turbines, it will mark a significant boost toward sustainable energy both in Kenya and in Africa as a whole.
In fact, Kenya is making an official, concerted effort towards becoming 100 percent green energy powered by 2020. Kenya's president, Uhuru Kenyatta, has made clear his commitment to expanding renewable energy in Kenya and has gained support from other developed nations to help invest in those projects in Kenya. Investments have led to increases in wind, solar and hydroelectric power projects over the past 10 to 15 years, with many such facilities doubling in number. Reliance on low-emission geothermal energy has also risen sharply, with Kenya ranking ninth in the world in how much power it generates from geothermal energy.
Sustainable Energy and Fighting Poverty
Aside from being environmentally conscious, renewable energy facilities also markedly increase employment. More sustainable energy in Africa can help people out of poverty. Kenya's pushes towards wind and solar energy have led to the direct employment of 10,000 workers. Not only that, but access to electricity from these projects has also allowed some 65,000 additional people to seek out and obtain jobs elsewhere, which they could not have found without the use of electricity. The number of workers employed in the sustainable energy sector is also expected to increase by 70 percent by 2022-2023. Similarly, in Nigeria, it is expected that sustainable energy will create 52,000 jobs by that same timeframe.
It is evident that sustainable energy in Africa will drive the future of countries like Kenya and Nigeria, and assist with uplifting people both directly via increased employment and indirectly due to expanded access to clean electricity. These industries will increase not only sustainable sources of energy, but will create a sustainable economy and a sustainable population that will not succumb to the negative impacts of unemployment and poverty.
– Jade Follette
Photo: Flickr
https://borgenproject.org/wp-content/uploads/logo.jpg
0
0
Kim Thelwell
https://borgenproject.org/wp-content/uploads/logo.jpg
Kim Thelwell
2019-08-26 01:30:48
2019-09-04 14:21:53
Fighting Poverty Through Sustainable Energy in Africa