Projects Aim To Build Sustainable Agriculture in Indonesia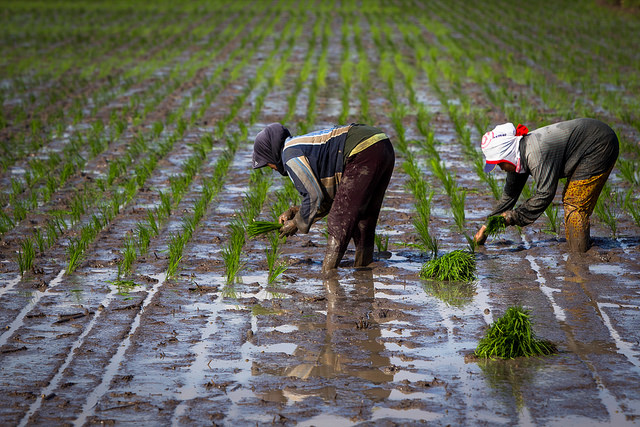 Indonesia is a vast country spread over thousands of islands, home to a diverse array of ecosystems and agricultural areas. With a rapidly growing population of 260 million people, the government in Jakarta is seeking solutions to improve sustainable agriculture in Indonesia and increase efficiency in a key sector that accounts for around a third of the country's total land use.
Large industrial plantations and small-scale landholders and subsistence farmers dominate farming in the archipelago, but the pressure of rapid population growth is forcing local businesses and stakeholders to push for sustainable agriculture in Indonesia. Commercialization, industrialization and urbanization have forced agricultural businesses to face the environmental effects of pollution and deforestation and invest in more sustainable practices.
Indonesia has recently gained a reputation as a regional hub for tech start ups, most famously for the motorbike ride-hailing app Go-Jek. A new app named iGrow has gained a following after emerging at the StartupIstanbul competition in Turkey. By connecting regular citizens with Indonesian farmers, iGrow helps users invest in the farmers' crops and plantations and promote more sustainable agriculture in Indonesia. For now, the app only allows users to invest in planting one of three different seeds, durian, peanuts and longan, but the app's creators promise that more options will be available soon.
Jakarta is also partnering with the U.N. Food and Agriculture Organization (FAO) to research and promote sustainable agriculture in Indonesia and beyond, pioneering a food diversification program in southeastern Sulawesi in eastern Indonesia. The project aims to reduce dependency on common carbohydrates like grains and rice and instead promote indigenous sources of starch like the sago palm. An earlier collaboration with the FAO planted 5,000 hectares of sago in Papua in a similar project, and the current program targets two districts with a project to build a sago processing unit to commercially export the crop.
Elsewhere in the world, the major lender Rabobank is launching a $1 billion sustainable farming facility in partnership with U.N. Environment that will initially focus on Brazil and Indonesia. The facility will seek to advance sustainable agriculture in Indonesia and ultimately around the world, financing sustainable land use in ways that help the country achieve its climate goals under the Paris Climate Agreement.
– Giacomo Tognini
Photo: Flickr
https://borgenproject.org/wp-content/uploads/logo.jpg
0
0
Borgen Project
https://borgenproject.org/wp-content/uploads/logo.jpg
Borgen Project
2017-12-26 01:30:21
2019-11-12 22:26:43
Projects Aim To Build Sustainable Agriculture in Indonesia