How South Sudan Is Improving Its Education Sector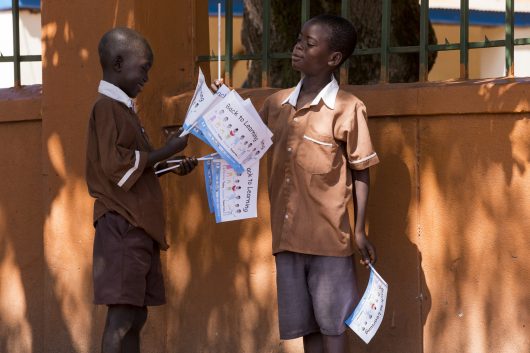 As the world's newest country, South Sudan has made strong progress in improving its education sector. In just four years, the enrollment of children in primary school has doubled, and the chance for a child in South Sudan to receive schooling has increased by 20 percent in the past decade. South Sudan's Alternate Education System is also helping over 200,000 youth and adults catch up on their education.
Unfortunately, education in the country is still considered among the worst in the world. The adult literacy rate is only 27 percent and 70 percent of children ages 6-17 have never set foot in a classroom. The dropout rate for children in their first six years of primary education is 60 percent.
Overcrowded primary schools are extremely common and qualified teachers are few and far between. Only 15 percent of teachers in South Sudan are qualified with just three out of five teachers receiving a salary from the government.
In a World Bank article, the Country Director for South Sudan stated that in order to catch up with the rest of Africa, South Sudan needs consistent investment in classrooms, more schools in rural areas, more trained teachers and an efficient distribution of educational resources.
In order to make those improvements and boost education in South Sudan, USAID has implemented various programs and projects benefiting both students and teachers across the country.
USAID has greatly improved the accessibility of education in South Sudan. The Agency has contributed to the construction and rehabilitation of 140 primary schools and five secondary schools across the country.
In the past five years, the Agency has awarded over 9,000 scholarships to girls and disadvantaged boys who were previously unable to afford secondary education.
USAID's South Sudan Teacher Education Program is helping to improve teacher qualification through in-service training and the implementation of a curriculum and professional teaching standards.
In 2012, the Agency provided technical assistance for the drafting and passage of South Sudan's General Education Bill. According to a member of South Sudan's National Legislative Assembly, "The bill provides for compulsory and free education for all citizens of the country through primary level."
Although education in South Sudan is improving, there is still a lot of ground to make up. Organizations like USAID, UNICEF and the World Bank are working with the government of South Sudan to develop a stronger, self-sustaining education system.
– Kristyn Rohrer
Photo: Flickr
https://borgenproject.org/wp-content/uploads/logo.jpg
0
0
Borgen Project
https://borgenproject.org/wp-content/uploads/logo.jpg
Borgen Project
2016-09-29 01:30:01
2020-06-11 20:54:37
How South Sudan Is Improving Its Education Sector