How Foreign Aid Can Solve Instability in the Sahel Region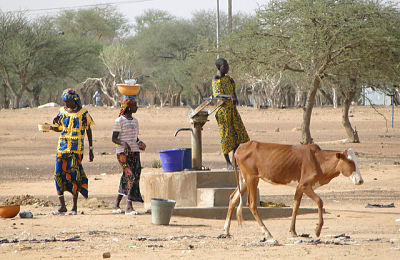 The Sahel region is a large transition zone in Africa between the Sahara and Southern Africa. The countries surrounding this belt include Sudan, Niger, Nigeria, Mali and Chad. According to the Permanent Interstate Committee for Drought Control in the Sahel (CILSS), more than 100 million people will inhabit the region by the year 2020, and 200 million will live there by 2050. With such a huge influx of people in this land, the poverty-related problems and instability in the Sahel region need to be addressed.
News outlet Africa Renewal reported that in 2012, 18 million people suffered during a major food crisis in the Sahel region. Just the next year, 11 million were experiencing hunger, more than 10 percent of them being children.
In a press release published by the U.N. in June, U.N. Deputy Secretary-General Amina Mohammed spoke to the joint Economic and Social Council-Peacebuilding Commission on the instability in the Sahel region. He claims that the Sahel region continues to deteriorate due to lack of government and harsh climate conditions; these countries sit right above the equator.
Currently, more than 30 million people in the Sahel region struggle with food insecurity. Terrorism affects many more citizens, driving out law enforcement and government forces. "Efforts to address [this] should be closely coordinated with the work of the United Nations Development Group and the Resident Coordinators of Sahel countries," stated Mohammed. Not only is he calling for action, but Mohammed explains that action is already being taken.
The U.N. Security Council is deploying a G5 Sahel joint force of 5,000 military and police personnel to collaborate with another military in the area, such as the United Nations Multidimensional Integrated Stabilization Mission in Mali (MINUSMA). Together, they will continue to protect citizens and suppress terrorist violence.
Mohammed closed his address by stating, "the Secretary-General, his senior management and I, myself, are committed to improving the efficiency and effectiveness of the United Nations response to crises around the world."
However, the U.N. isn't the only organization committed to helping the Sahel region. The United States Agency for International Development (USAID) funds CILSS with around $3.4 million annually. Their mission, as stated on the USAID website, is "to devote efforts towards the search for food security and combating the effects of drought and desertification for a new ecological balance in the Sahel."
The 2030 Sustainable Development Goals and many organizations are working to end instability in the Sahel region. With the objective of government reform, we will hopefully see goals reached before the end of 2030.
– Vicente Vera
Photo: Flickr
https://borgenproject.org/wp-content/uploads/logo.jpg
0
0
Borgen Project
https://borgenproject.org/wp-content/uploads/logo.jpg
Borgen Project
2017-07-13 07:30:06
2020-06-04 10:39:59
How Foreign Aid Can Solve Instability in the Sahel Region