Ending Slavery in the Thai Fishing Industry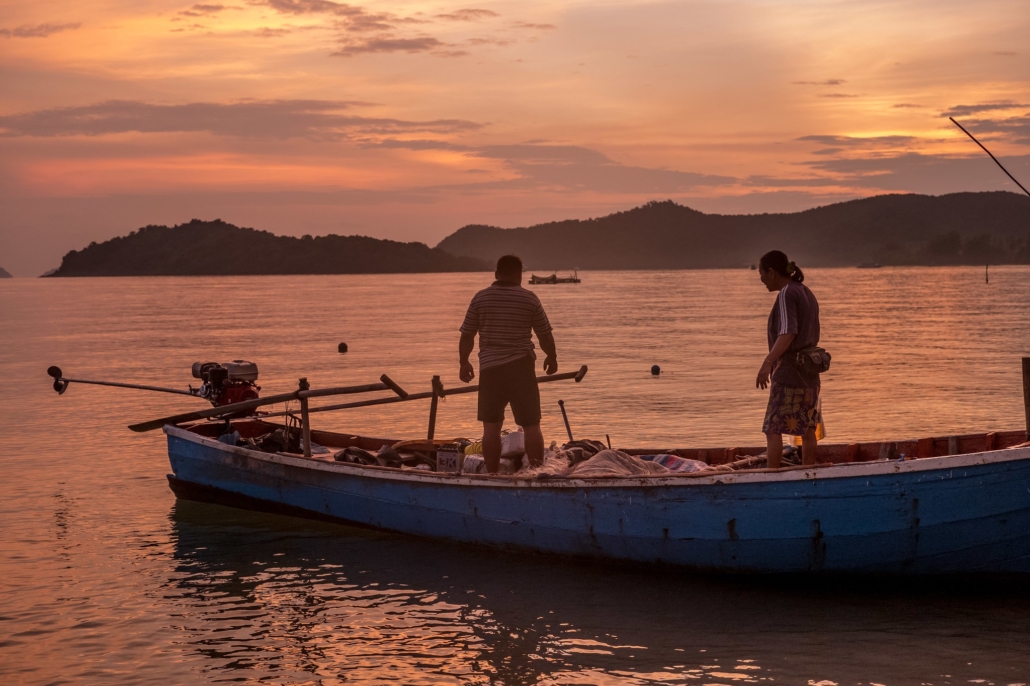 With Thailand's status as one of the world's largest fishery exporters, the rest of the world is entangled in the industry's human trafficking and forced labor violations. The spotlight ended up on Thailand in 2015 due to reports of slavery in the Thai fishing industry. In response, there has been movement from world governments and organizations alike towards ending slavery. However, industry workers, mostly poor migrants from Myanmar and Cambodia, continue to suffer.
Slavery Exposed
In June 2014, the story broke that the world's top four shrimp retailers commissioned Thai fishing boats that supposedly had workers who were human trafficking victims aboard. Further reporting revealed the Thai fishing industry's extensive misuse of workers. Supposedly, these workers experienced poor working conditions and confinement similar to a prison. In fact, workers were receiving pay below the minimum wage and not obtaining payments on time. Additionally, in extreme cases, reports as of January 2018 have determined that some workers died, suffered beatings or were trafficking victims.
Oceana analyst Lacey Malarky explained the reason for the pattern of human rights abuses in the fishing industry. Malarky said that the decline of global fishing stocks has caused fishing boats to travel further away. This caused "operators [to resort to] illegal, unreported and unregulated fishing and human rights abuses to protect costs." 
Global Response to Slavery in Thailand
In response to reports of slavery in the fishing industry in Thailand, the U.S. reduced Thailand to Tier 3 status in its Trafficking in Persons report. Tier 3 is the lowest status regarding human trafficking that a country can receive. Additionally, the European Commission gave Thailand a "yellow card" and threatened a "red card," resulting in European Union sanctions.
At the time, the consequences were devastating to Thailand's fishing industry. The U.S. and European Union are the second and third largest markets for Thai seafood exports. The E.U. imported almost $500 million of Thai seafood in 2016 and the U.S. imported over $28 billion in 2018. 
In response, Thailand's National Council for Peace and Order made moves to overhaul "fishing industry monitoring, control and management." New frameworks  say that "teams of officials are now supposed to check fishing boats each time they depart and arrive in port." Additionally, it made the effort to strengthen its laws and increase penalties if laborers' rights experienced infringement.
Issues with Enforcement
One primary issue with protecting victimized fishermen is that Thai law does not protect migrant workers. In general, Thailand does not strongly enforce laws that protect workers. A Human Rights Watch report in 2018 found that "Thai inspection frameworks fail to adequately or systematically address issues of forced labor."

For example, the government introduced a "pink card" registration scheme in 2014. This was to decrease undocumented migrants working in Thailand. However, the initiative has done very little to protect the most vulnerable. The "pink card" monitors and controls workers by occasionally making sure that fishermen match the pink card. This details a specific location and crew manifest of the boat a particular fisherman is on. Critics say that focusing on the "pink card" denies that both documented and undocumented migrants can be victims of exploitation. 
Another issue with intervention is that many poor fishermen agree to mediation and settlements following complaints. This tends to result in laborers being unable to receive the money they have entitlement to while abusive bosses can avoid legal action. The pattern of complaints resulting in settlements causes the continuation of abuse, failing to end slavery in the Thai fishing industry.
Documenting Progress
In the last six years, there have been significant efforts to reduce instances of slavery in the fishing industry. In January 2019, Thailand became the first Asian country to ratify the International Labour Organization Work in Fishing Convention. This is a guide that specifies laws and regulations to improve working conditions in industrial fishing. Additionally, in March 2021, a dozen industry associations in Thailand "signed pacts to rid their supply chains of child and forced labor."
Seafood Slavery Risk Tool
Developed by Sustainable Fisheries Partnership, Seafood Watch and Liberty Shared, the Risk Tool analyzes risk using both public and non-public information. This is to help businesses "identify the risk of slavery in their supply chains." The technology continues to evolve. The updates to the Risk Tool will provide businesses with interactive maps. This shows the risk of "forced labor, human trafficking and hazardous child labor" to help businesses make decisions about suppliers.
Global Fishing Watch's Automatic Identification System
The Global Fishing Watch is an online database tracking fishing ships via an onboard satellite transmitter. This is called the Automatic Identification System, which was originally developed to prevent ship collisions, and now catches vessels engaged in illegal behavior. The system targets ships that need further inspection by collecting data on four points of potentially illegal behavior. The points include whether ships stayed at sea for months, temporarily turned off transmitters to enter marine protected areas, engaged in trans-shipment and avoided strict ports. Using the technology, analysts are hopeful that more justice will be possible for vulnerable, victimized workers.
Reports show that Thailand has made huge steps toward ending the abuse and misuse of workers. However, more is necessary to end slavery in the Thai fishing industry. Through further attention and ongoing attempts to mitigate and bring justice to slave labor in Thailand's fishing industry, the treatment of laborers in the Thai fishing industry should improve.

– Brittany Granquist
Photo: Flickr
https://borgenproject.org/wp-content/uploads/logo.jpg
0
0
Evan Winslow
https://borgenproject.org/wp-content/uploads/logo.jpg
Evan Winslow
2021-05-20 09:57:07
2021-05-21 09:57:20
Ending Slavery in the Thai Fishing Industry