10 Facts About Sanitation in Russia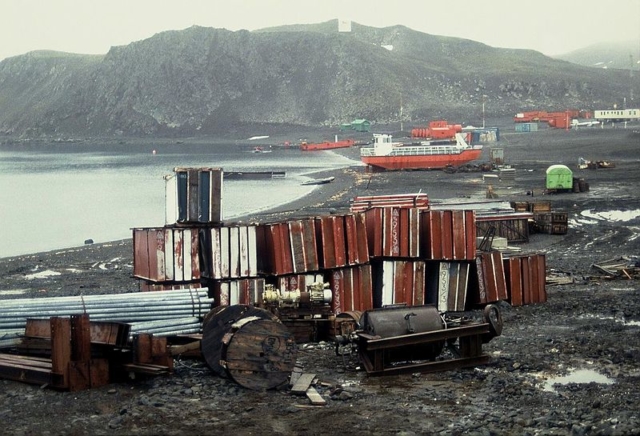 Despite Russia's vast landscape and numerous bodies of water, access to clean, drinkable water is one of the nation's most dire concerns. Although the government has recently taken steps to improve accessibility and water quality, years of inadequate infrastructure and weak pollution regulations have caused monumental damage. Here are 10 facts about sanitation in Russia.
10 Facts About Sanitation in Russia
As of 2018, more than 11 million Russians do not have access to clean drinking water, according to the Russian regulatory bodies. Reports also show that roughly a third of Russia's population of 144 million drink water with high iron content. While ingesting iron isn't harmful to one's health, iron in the water attracts multiple breeds of bacteria, making it dangerous to drink. Not to mention, high iron content will turn the water yellow and produce a foul smell.
Although Moscow is the largest city in Russia, more than 56% of its water sources do not pass official water safety standards. A study in 2013 found high levels of sulfur, oil, aluminum and other hard metals in Moscow's main river, the Moskva.
Much of the pollutants in Russia's water sources were dumped during Joseph Stalin's rule, between 1941 and 1953. Stalin wanted the USSR to "catch up" with the western countries, and, as a result, factories forewent the usual environmental regulations in order to produce goods as quickly as possible.
As recent as 2016, locals near Mayak, one of Russia's nuclear complexes responsible for some of the largest radioactive accidents, speculated that the plant was still dumping waste into the Techa River. Mayak's last confirmed case of illegal dumping was in 2004, and doctors have recorded consistently high rates of birth defects and cancer in the residents of the area.
With around two million lakes and a quarter of the world's freshwater reserves, Russia is not lacking any water. However, faulty pipes, pollution and inefficient filters have left much of the population without clean potable water. Scientists estimate that up to 60% of Russia's water reserves do not pass sanitary standards, due to pollution and chemical dumping.
Roughly 30% of the water pipelines that run through Russian towns and cities are in need of repair. The corrosion of these pipes not only stops them from working but can deposit even more harmful heavy metals into the already contaminated water supply.
In 2010, the Russian Academy of Sciences created a government-backed plan called the Clean Water of Russia Program. This is Russia's first and only government-issued program designed to overcome the water crisis. More than 2,000 separate proposals were collected and refined into the program, which was implemented in regions across the country. The program outlines goals to invest in improving water supply and waste disposal, protection for water sources against pollution and installing steel water pipes to last over 100 years.
Although the Clean Water of Russia Program is a step in the right direction, many scientists have called out the lack of science-based data in the initiative. Reconstructing entirely new water systems may be economically favorable in some areas of the country while repairing pre-existing water systems would be more efficient in other areas. Some scholars worry that an inadequate number of scientists were involved in outlining the Clean Water of Russia Program, and the country will lose an unnecessary amount of money.
Similar to the nationwide Clean Water of Russia Program, a smaller, government-backed plan entitled The Clean Water of Moscow was created in 2010 with plans to provide clean water to all of Moscow's citizens. This plan was structured with the help of scientists. Since its inception, four water treatment plants utilize ozone-sorption technology to purify Moscow's drinking water.
Five years after the creation of the Clean Water of Russia Program, a study carried out by the Food and Agriculture Organization of the United Nations reported that 97% of Russian citizens' water sources had improved in quality, and 72% of the population had improved and available sanitation facilities. However, improved quality does not equate to meeting water safety standards, and millions of people still do not have access to pure drinking water.
After examining these 10 facts about sanitation in Russia, there are still many obstacles in its path to clean water for all, including massive detrimental polluting during the 20th century and from nuclear power plants. In 2019, Russian President Vladimir Putin informed citizens in a broadcasted Q&A that access to water was still a prominent issue for the country, despite the launching of the Clean Water of Russia Program. However, through continued work, the Clean Water of Russia Program can make a positive difference in further improving clean water access.
– Anya Chung
Photo: Wikimedia Commons
https://borgenproject.org/wp-content/uploads/logo.jpg
0
0
Kim Thelwell
https://borgenproject.org/wp-content/uploads/logo.jpg
Kim Thelwell
2020-06-29 09:02:48
2020-07-22 20:17:50
10 Facts About Sanitation in Russia