10 Facts About Sanitation in India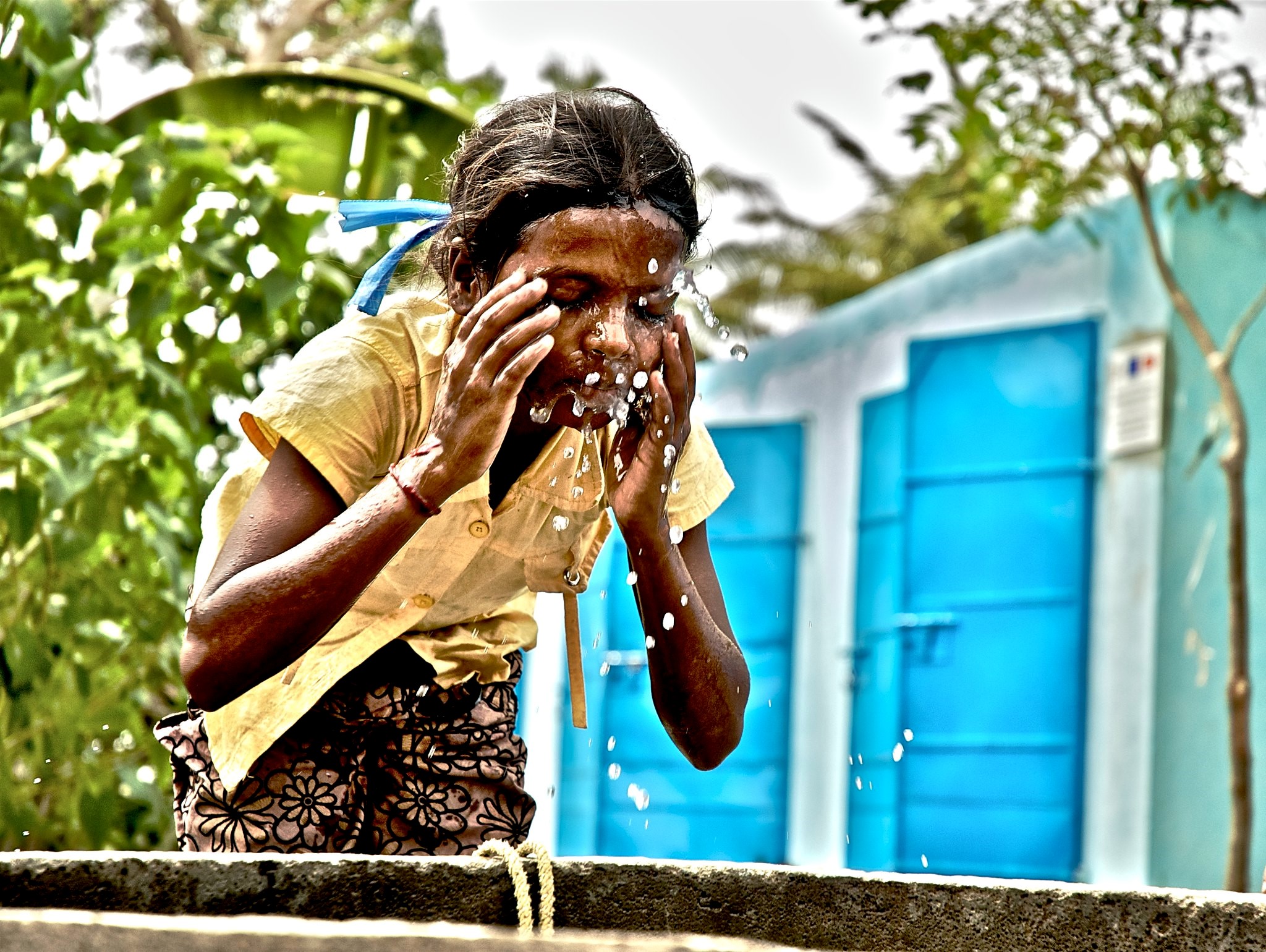 In recent years, India has invested tremendous resources to mitigate its public health pressure, especially with respect to sanitation. The problem of the Ganges catches most eyes, however, uneven distribution of precipitation and demographic density cause issues as well. Due to the lack of appropriate access to clean water and related infrastructures such as toilets, waterborne diseases cost India more in actual societal and economic losses than the average level across the world. Here are 10 facts about sanitation in India.
10 Facts about Sanitation in India
The Ganges River provides water access for around 400 million nearby dwellers, and unfortunately, cities directly inject over three-quarters of untreated sewage into the river. The government approved Namami Genge program has achieved operation of 75 sewage treatment plants, a river surface cleaning action plan and a desire to rejuvenate the river from heavy pollution.
Open defecation and communicable waterborne disease are highly concerning in India. Water relates to 21 percent of diseases in India. Around 99 million people have no access to safe water and 500 children in India each day cannot survive through their fifth year on the earth due to diarrheal disease.
Lack of adequate and appropriate toilets used to contribute to the main reason for open defecation in India. Only 32.7 percent of its rural households previously had access to toilets. This figure has now grown to 98.8 percent as 92 million newly constructed toilets cover most of the rural area. Research suggests that a great decrease is emerging while the coverage rate of toilets is rising.
Mental and societal reasons determine the preference for open defecation. Research suggests that even in rural households with toilets or latrines, some of the household members prefer open defecation because they believe it is more pleasurable and desirable compared to the use of available toilets.
Women's risk of being sexually assaulted is higher when private and safe toilets are not available. At least 50 percent of sanitation structures remain unused or not used properly. Many women (300 million) have no or limited access to safe bathrooms. In some extreme cases, the problem puts females' life at stake because of the unfamiliarity of toilet facilities.
Vulnerability against seasonal changes undermines the capacity to provide sanitation in India. In the monsoon season, water treatment plants in low lying basins must shut down to avoid flash floods and power outages, while some water scarcity villages will only use the toilets during this period. In turn, villages cannot maintain sustainable water supply when periodic drought strikes.
Water supply is the cornerstone of the sanitation system, yet the network is incomplete in both urban and rural areas. In rural areas, villages are draining unsafe underground water for daily usage, and in cities, poor water management rises the potential pressure for water shortage.
Limited water access in rural regions directly impedes children's possibility to receive an education. In general, the shortage of water in rural areas gives people the added burden of carrying the water home. Instead of attending school, children are supporting their families with such undesired labor.
The Swachh Bharat (Clean India Mission) contributed incredible achievements. India built about 1.5 million toilets in 2019 and over 100 million toilets during the past 5 years. In total, when the mission completed in October 2019, 60,000 villages were open-defecation free. The Individual Household Latrine (IHHL) coverage reached 100 percent of the state's households.
Partnership with Water Sanitation and Hygiene (WASH) represents an outstanding international intervention of sanitation improvement in India's local communities. It secured over $5 million in funding from the private sector. Fueled by this funding, 175,000 people have access to safe water and 25,000 communities are open-defecation free.
Today in India, diseases from untreated water and unhygienic defecation impact society not only through triggering the public health crisis, but also impacting females and children. Limited drainage systems and a lack of water preservation systems are two issues that could prevent India from fully integrating sanitation into rural areas. Fortunately, the Indian government's campaigns keep sanitation in India on the top of its to-do list. The imperfections cannot overshadow the progress that India has made in promoting its sanitation.
– Dingnan Zhang
Photo: Flickr
https://borgenproject.org/wp-content/uploads/logo.jpg
0
0
Kim Thelwell
https://borgenproject.org/wp-content/uploads/logo.jpg
Kim Thelwell
2020-01-26 07:30:31
2020-01-24 12:56:50
10 Facts About Sanitation in India