Sanitation as a Human Right: Recognized by UN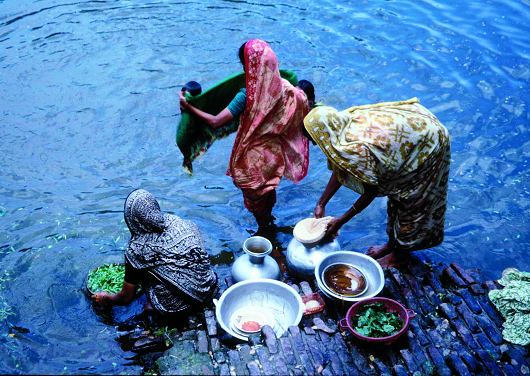 The end of the year saw the recognition of sanitation as a human right, separate and distinct from other acknowledged human rights, by the United Nations General Assembly. The Assembly adopted a resolution early in December 2015, recognizing the distinct nature of sanitation as a human right. Previously the right of sanitation was linked to the right to safe drinking water. This combination right was only recognized by the U.N. in 2010.
While both the rights continue to have a strong relation, Léo Heller, a U.N. Special Reporter focused on the human rights of safe drinking water and sanitation, said the split would help governments and non-governmental organizations to focus more specifically on what needs to be done. Having sanitation as a standalone right demonstrates that sanitation is not solely tied to water.
"It gives people a clearer perception of the right, strengthening their capacity to claim this right when the State fails to provide the services or when they are unsafe, unaffordable, inaccessible or with inadequate privacy," said Heller.
The U.N. reports that more than 2.5 billion people worldwide, one-third of the total world population, live without access to proper toilets.
The World Health Organization (WHO) states that hygienic sanitation facilities are crucial for public health. With this in mind, the U.N. hopes that the effect of recognizing sanitation as a human right will curb a major source of deadly infections.
A recent U.N. study found that more than 443 million school days are lost every year due to sanitation and water-related issues. Inadequate sanitation facilities are a common barrier for school attendance, particularly for girls.
"It is hoped that this will have a direct impact on those women, children, people with disabilities and marginalized individuals and groups who currently lack access to sanitation . . . an opportunity to highlight their plight," Mr. Heller said.
Heller continued saying, "The move to making sanitation its own human right means that we can directly address the particular human rights challenges associated with sanitation."
Progress in sanitation is being made. According to the World Health Organization (WHO), in 2015, 68 percent of the world's population had access to improved sanitation facilities including flush toilets and covered latrines, compared with 54 percent in 1990.
Despite reports like this, the 2015 Millennium Development Goal target to halve the proportion of the population without access to improved sanitation facilities was missed by almost 700 million people.
The worldwide provision of clean water and sanitation is the sixth of the 17 Sustainable Development Goals (SDGs) adopted by the U.N. in September. These goals are a part of the ambitious 2030 Agenda for Sustainable Development.
– Kara Buckley
https://borgenproject.org/wp-content/uploads/logo.jpg
0
0
Borgen Project
https://borgenproject.org/wp-content/uploads/logo.jpg
Borgen Project
2016-01-22 01:30:28
2020-06-24 13:16:29
Sanitation as a Human Right: Recognized by UN