Facebook Creates Sabee App to Improve Education in Nigeria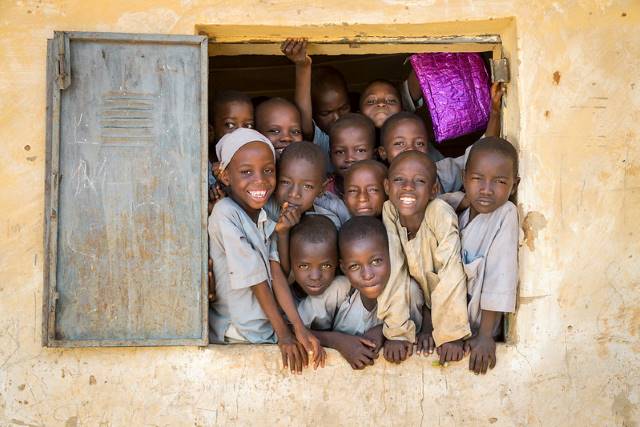 Nearly 200 million people currently live in Nigeria. Out of all the children in the world who are not attending school, one in five of those children live in Nigeria. The statistics of education in Nigeria paint a bleak picture as only 61% of children aged 6-11 attend primary school on a regular basis. Furthermore, in 2018, only 20% of Nigerian adults who finished primary school were literate. However, Nigeria might be turning the corner in education as many educational tech startups focus on facilitating education in Nigeria. Facebook is the latest company to invest in the development of Nigerian education through the Sabee app.
Education in Nigeria
At the moment, Nigeria's education system suffers from a severe lack of funding. In 2020, Nigeria dedicated only 6.7% of its annual budget to education even though UNESCO recommends that a government should allocate a minimum of 15% of the annual budget toward education. Therefore, Nigeria allocates far less than is recommended.
Although education is free in Nigeria, Nigerian public schools do not have many teachers. In some regions, the teacher-to-student ratio is an astounding 1:73. The schools also lack the vital resources needed to learn and lack quality and clean facilities. There is also insufficient training for teachers in schools. The government does not have established guidelines for hiring teachers, leaving students with inadequately trained instructors. Unqualified staff means the quality of learning severely decreases.
Lastly, terrorism has impacted the learning ability of Nigerian students. Due to the Boko Haram group terrorizing the northern parts of the country, less than half of female students in Northern Nigeria attend school. Furthermore, the ongoing violence has left many schools damaged and destroyed.
The History of the Sabee App
Sabee is an educational app that "aims to connect learners and teachers in online communities to make educational opportunities more accessible." Facebook aims to develop Sabee as a part of its long-term investment strategy in Africa. Since most people will live in urbanized areas by 2030, and with Africa's population rising fast, Facebook wants to establish a market in the African region. The platform particularly focuses on Nigeria. This decision is based on studies that estimate that Nigeria will become the second-most populated country by the turn of the century.
The Nigerian word "sabi," which means "to know," is the inspiration behind the app's name, Sabee. The Sabee app will increase access to educational opportunities and bridge the literacy gap in Nigeria. With COVID-19 still affecting many parts of the world without vaccine access, the Sabee app will help many gain access to education remotely. In addition, the Sabee app seeks to address the poor literacy rates of Nigerian women and girls.
Development and Implementation of Sabee
Currently, more than 100 million Nigerians have access to the internet and more than 95% of internet users utilize mobile broadband data. Additionally, 250,000 new internet users in Nigeria were online by the end of 2019. Facebook aims to ensure Sabee works with 2G networks to make it accessible to more people, even those with less advanced internet connections.
As of now, the app is in the testing phase, "with fewer than 100 testers" assessing the app. Facebook plans to develop the app further based on the testers' feedback and implement another phase of testing before the close of 2021.
Several technology startups and companies such as Facebook are investing in improving the system of education in Nigeria. However, to make a lasting impact, Nigeria must dedicate more of its resources toward ensuring quality education for all youth.
– Matthew Port Louis
Photo:Flickr
https://borgenproject.org/wp-content/uploads/logo.jpg
0
0
Evan Winslow
https://borgenproject.org/wp-content/uploads/logo.jpg
Evan Winslow
2021-08-25 07:30:44
2021-08-25 01:22:34
Facebook Creates Sabee App to Improve Education in Nigeria