Facts and Figures Towards Rising Above Poverty in Malawi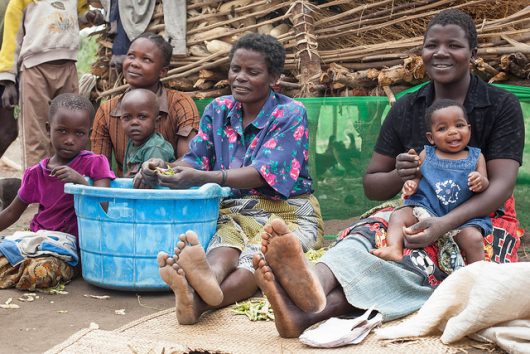 With severe poverty automatically comes hardships and struggles, and Malawians are no strangers to this reality. A largely agricultural country located in southeastern Africa, poverty in Malawi is widespread among the population of more than 18 million. Landlocked by Tanzania, Zambia and Mozambique, Malawi is faced with 50.7 percent of the population living below the poverty line, and a staggering 25 percent living in what is considered to be extreme poverty.
The Southern African Regional Poverty Network (SARPN), gives insight to the widespread poverty among Malawians by defining poverty: "…as a state of continuous deprivation or a lack of the basics of life."
Similar to most poverty-stricken areas, their government lacks the means to expand the economy, meaning Malawians oftentimes do not receive adequate healthcare, environmental protection or education. Below is a list of five pertinent facts that illuminate the poverty that Malawians face on a daily basis.
5 Facts About Poverty in Malawi:
Defined by the World Bank, individuals live on $1.90 per day.
Fewer than one in ten Malawians have access to electricity.
Over 90,000 individuals live with HIV/AIDS.
Poor children are more likely to drop out of school before they reach Standard 5, according to the SARPN.
SARPN also reports that a majority of the poor reside in rural areas, where there are limited economic activities and subsistence agriculture is the main income.
Although the majority of the people in Malawi live in destitute conditions, it is deservingly known as the "Warm Heart of Africa" because the residents are known to be among the friendliest and hospitable to tourists.
It is important to note that among the struggles and inconveniences, Malawians are increasing their quality of life more and more as the years go on. Listed below are five facts delineating the efforts being made to combat poverty in Malawi, according to the Malawi Vision 2020 Statement:
5 Facts About Combating Poverty in Malawi:
The Malawi Vision 2020 Statement — a document created by Malawians themselves — is the framework for expressing self-reliance, equal opportunities and the desire as a nation to be a middle-income economy powered by technology.
A goal for the Malawians is to flourish into a middle-income country, with a per capita income of $1,000 by the year 2020.
With the hopes of obtaining adequate and safe access to food, Malawians will focus their energies on increasing food production, developing irrigation, improving efficiency of markers and numerous other strategies. They hope to encourage community leaders to take the first steps and visit research stations to learn about new and valuable technologies.
Employment opportunities are often considered scarce, so Malawians aspire to reduce unemployment with techniques such as increasing commercial farming to enhance employment in agriculture. This will help aid in a fair and equitable influx of income.
The result of inadequate resources promotes Malawians to strive for an economic infrastructure that will include the provision of roads, rail water, air transport, provision of water and sanitation services.
Efforts being made by works such as the Malawi Vision 2020 Statement set the tone of a less impoverished nation for millions of individuals. The people of Malawi are taking strides and uniting together to generate a more sound and prosperous country.
– Angelina Gillespie
Photo: Flickr
https://borgenproject.org/wp-content/uploads/logo.jpg
0
0
Borgen Project
https://borgenproject.org/wp-content/uploads/logo.jpg
Borgen Project
2018-04-19 01:30:05
2019-11-05 10:52:35
Facts and Figures Towards Rising Above Poverty in Malawi