10 Facts About Poverty in Mozambique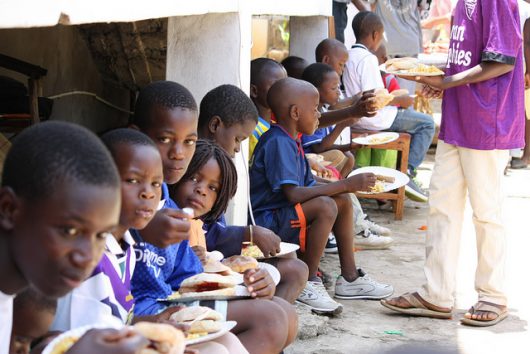 Although Mozambique has made considerable progress in reducing poverty, more than 80 percent of Mozambicans continue to live on less than two dollars per day. International humanitarian organizations continue to fight poverty in Mozambique by providing aid in the hopes of ending hunger, improving water and sanitation quality and advancing education and health care.
USAID, through their Feed the Future Program, provides resources to increase agricultural production as well as educate Mozambicans about nutrition and health. In addition, CARE continues to provide valuable funding and resources to secure clean water and sanitation. UNAIDS focuses solely on the early identification and treatment for Mozambicans with HIV, with the goal of ending the AIDS epidemic by 2030.
Top 10 Facts About Poverty in Mozambique
As a result of the civil war in Mozambique from 1976 to 1992, infrastructure was destroyed, six million people were displaced and as many as one million deaths were reported.
Extreme climate conditions, including floods and droughts, hinder the country's development. Severe flooding and droughts threaten access to clean drinking water as well as the ability to grow and sustain food through agriculture.
Mozambique ranks 181 out of 187 countries in the most recent UNDP's Human Development Index; 70 percent of the total population lives in poverty. The Human Development Index evaluates life expectancy, access to education and Gross National Income (GNI) to measure the progress of human development in a country.
In a 2017 study conducted by USAID, "94 percent of girls in Mozambique enroll in primary school, more than half drop out by the fifth grade, only 11 percent continue on to study at the secondary level and just one percent continue on to college." As a result, Mozambique's literacy rate is only 47 percent. The literacy rate for women is 48 percent, while for men it is 60 percent. As a result, women are more vulnerable to poverty than men.
According to USAID, Malaria accounts for 42 percent of deaths among children under five years of age. However, 100 percent of the population is at risk of contracting the disease due to flooding and droughts, both of which increase the likelihood of transmitting the disease.
According to UNAIDS, Mozambique has the eighth-highest prevalence of HIV in the world and ranks third in the world for children who have contracted the disease. As of 2015, 1.5 million people have contracted the virus and 39,000 deaths have been attributed to AIDS.
UNICEF reports that one in every five children are severely deprived of education and 39 percent have no access to newspapers, radio or television. USAID states that, while the government has made considerable progress in ensuring children have access to education, the quality of this education continues to fall short: Among children who finish primary school, nearly two-thirds leave the system without basic reading, writing, and math skills.
Almost one-third of the population suffers from malnutrition and one in every five children is severely nutritionally deprived. UNICEF estimates that 43 percent of children under five suffer from malnutrition and 45 percent of deaths in children under five are attributed to malnutrition.
Over half of the population of Mozambique does not have access to clean water. In addition, 21.4 million people do not have access to proper sanitation. According to the World Bank, 17 percent of children under five die because of poor water and sanitation.
As of 2015, life expectancy in Mozambique is only 55 years in comparison to 79 years in the U.S. Factors contributing to the short life expectancy include a high rate of poverty, communicable diseases and poor water quality and sanitary conditions.
Many issues contribute to poverty in Mozambique. While numerous organizations supply aid and bring awareness to the struggles that the country faces, continued efforts must persist. Programs are still needed to increase economic stability in the region as the World Bank reports that "the geographical distribution of poverty remains largely unchanged." Furthermore, initiatives to increase teacher quality and efficacy are necessary to improve literacy and the quality of education. Finally, since women are more susceptible to poverty than men, empowerment projects are necessary for ensuring that poverty in Mozambique is eliminated.
– Deb Blessman
Photo: Flickr
https://borgenproject.org/wp-content/uploads/logo.jpg
0
0
Borgen Project
https://borgenproject.org/wp-content/uploads/logo.jpg
Borgen Project
2017-08-30 07:30:37
2020-06-25 10:05:08
10 Facts About Poverty in Mozambique