The Problems of Dressing for Success in Kenyan Schools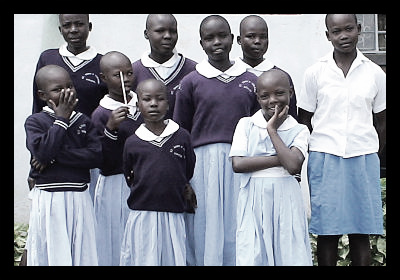 Global access to education should not always be uniformly approached. Many countries have been successful in reducing school fees since the installment of the UN Millennium Goals, and attendance has skyrocketed. However, the expense of the school uniform is still preventing too many children from the benefits of an education.
Kenya progressively eliminated tuition in 2002, under the leadership of President Mwai Kibaki. Yet the strictly enforced tradition of uniforms is still very much in place. Students in the Sub-Saharan African country are required to dress appropriately, or else risk dismissal at the discretion of their teacher.
Even if a child is not sent away, the lack of a uniform greatly inhibits education and encourages drop out rates. Just like in school, environments anywhere else have the pressure to fit in and the fear of ridicule can be crippling for Kenyan adolescence. Stigmatization and reprimand from teachers and peers are highly demotivational in the classroom, leading to attendance and concentration issues.
These sentiments have been proven by ISC-Africa, and NGO that funds the Child Sponsorship Program and focuses on the distribution of school supplies. Since the program began providing annual school uniforms to sponsored children in rural Kenyan schools, drop out rates decreased almost in half, from 15% to 8.6%.
Uniforms remain an unaffordable luxury, though, for many Kenyan families. The cost could be anywhere between 325 and 550 shillings, or $4.33-$7.33, per outfit. Although their educational purpose is essential, the value of a uniform naturally ranks lower in the household budget than, say, the next meal.
So, if uniforms are so detrimental to the access of education, then why are they still in place? Many parents support them because they encourage good behavior in the classroom and qualify students for reduced fees on public transportation. A more cynical theory speculates that teachers, whose regional assignments are decided based on student test scores, are motivated to exclude the lowest income, and most likely lowest scoring, students.
Cheaper alternatives have been explored such as matching badges or a school color scheme. The fact remains though, that providing education for all is a complicated and multi-faceted issue. The Millennium Goals must take this into account in its approach to reducing global poverty.
– Stefanie Doucette
Sources: World Bank, CESLA
Photo: Rabondo Community Project
https://borgenproject.org/wp-content/uploads/logo.jpg
0
0
Borgen Project
https://borgenproject.org/wp-content/uploads/logo.jpg
Borgen Project
2014-02-02 21:47:13
2016-02-16 12:05:35
The Problems of Dressing for Success in Kenyan Schools