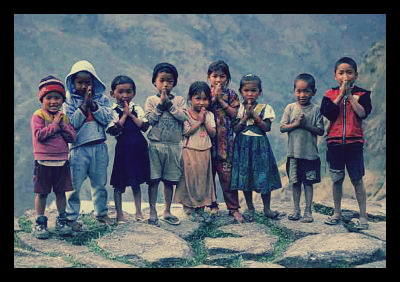 Everyone can help end global poverty, even Twitter. #GlobalPOV was created by the Blum Center for Developing Economies at University of California, Berkeley. The Global Poverty Project started by students working with the Blum Center thought of using a hashtag to trend topics surrounding global poverty. The students wanted to get people thinking, reading, and writing about concepts related to global poverty and what causes it as well as how it can be resolved.
Some hashtags are just fact or comments about the world's poor. Some topics are news headlines about natural disasters and relief efforts across the globe. They include links to charities and organizations that are providing aid to victims of the disaster, and ways everyone can contribute.
#GlobalPOV can follow a post about an article detailing events in other countries related to politics and foreign aid. One tweet talks about social entrepreneurship ending global poverty with a link to Forbes Magazine cover photo of Bono and Bill Gates, two high profile charity donors. Another tweet links a YouTube video that describes how people become dependent on welfare in different societies.
The great thing about Twitter is that using the #GlobalPov phrase in the search bar connects audiences to a wealth of links and information that they can browse on their own time.
The best part of the Global Poverty Project, besides the impact it makes on the lives of poverty victims, is the convenience of spreading the word. One button can share the tweet with potential hundreds of followers. No one has to tediously search through different websites for the information since it is directly accessed via the link.
Richard C. Blum is the founder of the Blum Center at Berkeley. He is also the founder of the American Himalayan Foundation that helps provide food and education to people living in the Himalayas. Mister Bloom serves as a board member today and as the Honorary Consul of Nepal. His dream to help people has touched people all across the world. Starting the Blum Center at Berkeley University was intended as a place to bring together people of all different experiences and backgrounds to help those struggling with poverty.
Brainstorming, education, business, technology, and more are subjects that students working at the Blum Center use to help solve poverty across the globe. Their Global Poverty Project continues to grow with the hashtag #GlobalPOV, which can also be read as Global Point-of-View. This project challenges readers to act against widespread misconception and become educated about the issues facing people today.
Anyone can log onto Twitter.com right now and tweet about global poverty, or search for the hashtag and start reading.
– Kaitlin Sutherby
Photo: AIIA
Sources: Himalayan Foundation, Wall Street Journal
https://borgenproject.org/wp-content/uploads/logo.jpg
0
0
Borgen Project
https://borgenproject.org/wp-content/uploads/logo.jpg
Borgen Project
2014-02-02 21:47:59
2014-12-17 09:56:48
#GlobalPOV