Instability and Poverty in the Balkans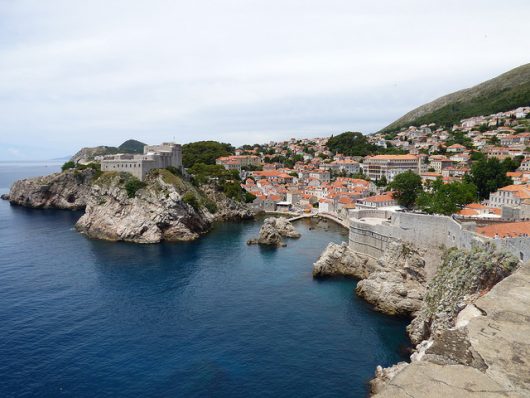 Over the past 30 years, the Balkans have experienced levels of change and turmoil. The lack of stability in the region has resulted in high levels of poverty in the Balkans.
The Balkan Peninsula, or the Balkans, is a region in Eastern Europe with coastlines on the Mediterranean Sea, Adriatic Sea, Aegean Sea, and the Black Sea. The countries that make up the Balkans are Slovenia, Croatia, Bosnia and Herzegovina, Romania, Serbia, Montenegro, Bulgaria, Macedonia, Albania and Greece.
Not all of the countries in the peninsula are experiencing dramatic poverty problems. For instance, less than 10 percent of the population of Montenegro is in poverty. Overall, however, poverty in the Balkans expands to about one-fourth of the region's population.
Albania has one of the lowest standards of living and the lowest per capita income in all of Europe. Twenty-five percent of its population lives on less than $2 per day.
In Bosnia and Herzegovina, more than 15 percent of the population live in poverty. Croatia just broke through a recession that lasted until 2015. During the recession, the number of children in poverty rose by 50 percent. About one-fifth of Croatia's population is considered poor.
Greece is in the middle of a longstanding economic crisis, on par with the Great Depression. During this time, jobs have dissipated and wages have decreased. Today, almost a quarter of Greece's population is considered to be in conditions of severe deprivation.
Other regions experience their own financial difficulties. Kosovo was the poorest region of the former Yugoslavia, and declared its independence from Serbia in 2008. Years of political instability have left 30 percent of Kosovans in poverty. In addition, one-third of the population of Macedonia lives at or below the poverty line. The country faces high unemployment rates. In Serbia, one-fourth of the population is poor, and some of its southern regions lack basic infrastructures and public services.
Despite all of the economic issues in the Balkans, there are certainly signs of optimism, specifically the crime rate. Usually, high levels of poverty coincide with an increase in crime. However, this is not the case in the Balkans, which are regarded as some of the safest countries in all of Europe. Most of the countries are simply lacking the resources necessary to provide for their people. Assistance on an international level is imperative to lift these states out of poverty.
– Dustin Jayroe
Photo: Flickr
https://borgenproject.org/wp-content/uploads/logo.jpg
0
0
Borgen Project
https://borgenproject.org/wp-content/uploads/logo.jpg
Borgen Project
2017-04-14 01:30:42
2020-05-05 14:42:03
Instability and Poverty in the Balkans