Poverty in Russia and the Wealth Gap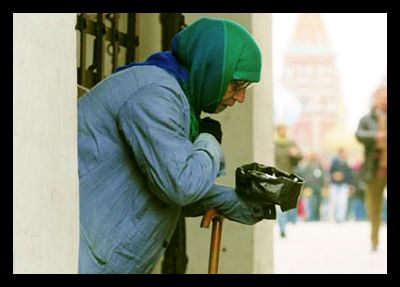 Russia is a massive country with a population of 143 million.  With 18 million people living in poverty in Russia, however, the issue of alleviating poverty has become a serious issue for the administration of President Vladimir Putin.  According to the Russian auditing company FBK, the minimum wage in Russia is grossly incompatible with the cost of living. The average monthly living cost is 210 US dollars/month in Moscow.  The average monthly salary for a minimum wage worker there is 155 US dollars.  Statistics from the government of Russia indicate that the wealthier classes have been hoarding wealth at an exponential rate while the abject poor remain stagnant.  There are currently 97 billionaires in Russia, and their wealth is only increasing.  The fall of the Soviet Union was the impetus for this growing income gap, as moguls were able to take advantage of an increasingly more free-market economy.
On a positive note, poverty levels have gone down in Russia since the late 1990s, when over 20% of the population was below the poverty line.  Russian sociologist Natalya Bondarenko notes that "15 to 20 % of Russians (in the late nineties) considered their income enough only to buy food as opposed to just 5 to 6 % of Russians who say the same thing now."  President Putin has also alluded to a policy in which politicians as well as the heads of companies would be required to make their salaries public.  Hopefully, the government of Russia will take steps to confront the issue of extreme poverty within her borders.  In order for stability to be maintained in post-Soviet Russia, the Motherland must look after her children.
– Josh Forget
Sources: The Telegraph, Forbes
Photo: Guardian
https://borgenproject.org/wp-content/uploads/logo.jpg
0
0
Borgen Project
https://borgenproject.org/wp-content/uploads/logo.jpg
Borgen Project
2013-07-01 17:23:13
2020-07-12 20:42:33
Poverty in Russia and the Wealth Gap