5 Facts About Poverty in Mongolia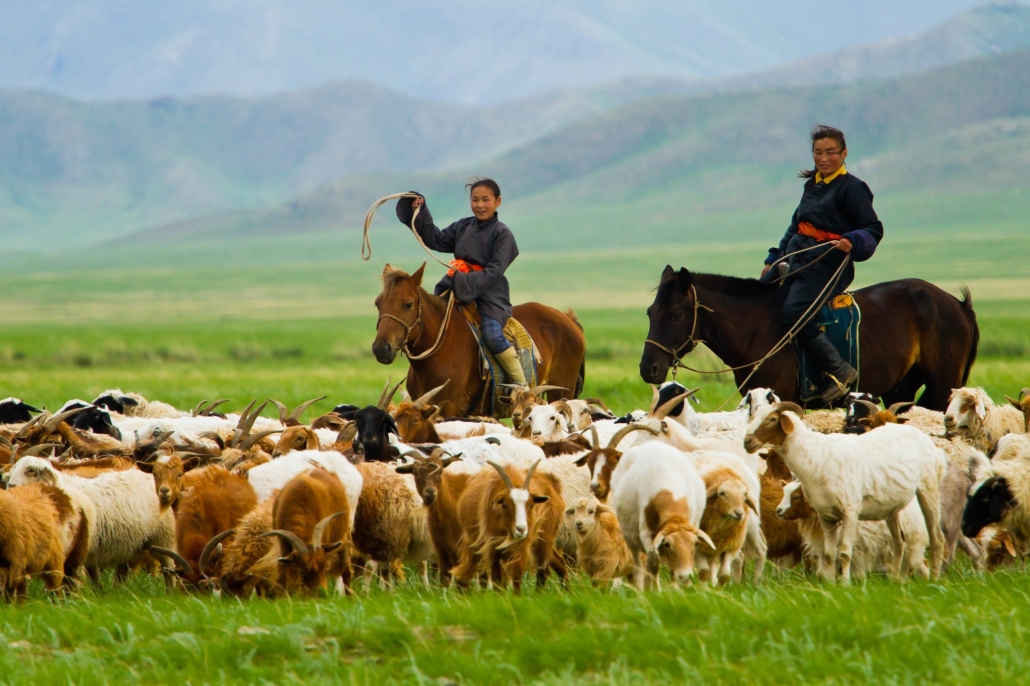 The country of Mongolia resides in the center of the Asian continent. Mongolia is home to diverse landscapes ranging from mountains to pasturelands and deserts. With a population of 3.2 million people, the nation hosts a number of significant poverty issues. Here are five facts about poverty in Mongolia.
5 Facts About Poverty in Mongolia
Economic Danger: Expectations have determined that COVID-19 will set Mongolia's economy back significantly. Economic growth rose from 5.4% to 7.2% in 2018 but dropped to 5.1% in 2019. The copper and gold mining industry, which is worth an estimated $3 trillion, could suffer as the country attempts to contain the virus.
Income: As of 2019, the average annual income for the Mongolian household equated to approximately $1,681.24, a rate that has been increasing in recent years. According to the World Bank, the Mongolian poverty line is at 1,998,960 MNT or $795.8 per year. As of 2018, nearly one-third of the country lives in poverty. Furthermore, 15% of Mongolian citizens hover above this line and are in danger of falling beneath from slight industrial fluctuations.
Living Conditions: This particular region of eastern Asia has a notoriously brutal climate, with winter night temperatures plummeting to -40 degrees Celsius. According to a segment from TRT World, some homeless in the nation's capital must live underground to survive. Dorjgotov Altanstengel, a homeless resident in Ulaanbaatar, resorts to sleeping between burning hot pipes in the sewage for warmth. There is a growing homelessness concern in the urban sectors of Ulaanbaatar, as thousands are at risk of eviction and displacement while redevelopment plans are underway. For the impoverished with a home in the nation's capital, conditions are still far from adequate. Around 9% of Mongolia's capital citizens live in poverty. Living conditions include living in tents without running water, heating or plumbing.
Children in Poverty: Poverty in Mongolia is most prevalent among the young. Approximately one-third of the population consists of children. Two out of five poor people are youths under the age of 15. Children who work to support their families closely match the hours of adults, averaging about 13 hours a week. According to the International Labour Organization (ILO), about 56,000 children from ages 5 to 17 are involved in child labor, and more than half of them work in hazardous conditions.
Rural vs Urban: The rural and urban sides of Mongolia are progressing at astonishingly different rates. More than two-thirds of the population now live in urban areas, yet poverty has been declining significantly in rural areas. In rural areas, poverty declined from 9% to 30.8% in just two years. During this same time frame, poverty remained unchanged in urban areas at 27%. In addition, with surging populations in urban areas, six out of 10 impoverished people now live in heavily populated areas.
Looking Forward
Financial experts are hopeful about Mongolia's future. Some expect that the copper and gold mining industry will make large strides in economic growth and development if the global pandemic can contain itself and not have prolonged effects.
Multiple NGO projects are currently at work to abolish poverty in Mongolia. Asral, for example, is a nonprofit organization dedicated to keeping Mongolian families and children out of poverty. Its projects range from providing direct aid to poor communities to educating women on how to secure jobs. Other organizations focus on educating the public, such as the Asia Foundation. In addition to Mongolia, the Asia Foundation has reached 20 other countries on the Asian continent, promoting women's education and involvement in politics as well as supporting local efforts to maintain peace in conflicted regions.
These five facts about poverty in Mongolia show that important changes are still necessary to help reduce poverty in the country. The poor heavily depend on charities and aid donations, so bringing awareness to such conditions is a step in the right direction.
– Amanda J. Godfrey
Photo: Flickr
https://borgenproject.org/wp-content/uploads/logo.jpg
0
0
Jennifer Philipp
https://borgenproject.org/wp-content/uploads/logo.jpg
Jennifer Philipp
2020-09-24 13:33:07
2022-05-04 17:01:18
5 Facts About Poverty in Mongolia