3 Ecovillage Projects Changing the Face of Poverty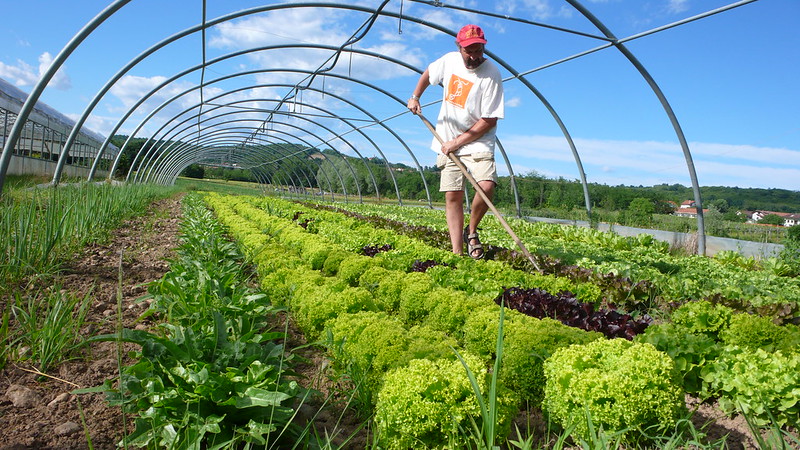 Ecovillages focus on the regeneration of the social, cultural, ecological and economic aspects of communities around the world. It is an approach that aims to achieve sustainable development goals by eradicating poverty. Every Ecovillage is conceived and planned by the people living within the community; therefore, each development fits the area's unique circumstances, customs, traditions and values. Ecovillage projects are constantly operating and developing as they seek to rehabilitate the environment and reconstruct communities' very conceptions of social interaction.
Global Ecovillage Network
Founded in 1995, the Global Ecovillage Network (GEN) is an alliance of communities and individuals committed to sustainability and eco-restoration. Through this network, Ecovillages and those working on Ecovillage projects exchange education, technology, information and plans. Although GEN has multiple goals, all of its initiatives are centered around restoration through interactions with people and the environment.
Some of GEN's main focus areas include human rights, global interaction, cultural inclusion, local influence and the shift to restoration and sustainability. Ecovillages are centered around community action, and GEN is committed to helping members of those communities become influential decision-makers in the issues that affect them.
3 Ecovillage Projects Changing the Face of Poverty
Many villages have developed to represent the diverse circumstances under which an Ecovillage lifestyle can thrive. In fact, some have even earned titles as recipients of the Hildur Jackson Award. This recognition is named after one of the founders of GEN, and provides $3,000 in recognition of Ecovillage projects that have been especially influential in their impact, permanence and scope. Here are three such Ecovillage projects changing the face of poverty.
Colombia. The Nashira Ecovillage in rural Colombia is a matriarchal society composed of many families. Born from victims of domestic violence and displacement, the members of Nashira Ecovillage have eradicated crime and violence by removing all male violators and creating an environment concentrated on support and combined effort. Each member of the community is appointed into one of eight units that contribute to the daily life and welfare of their environments and the people living within them. These units take on tasks such as cultivating local organic crops or working in solar-powered kitchens. The village is equipped with a recycling center, bike-powered showers and composting toilets, and leisure time is spent enjoying sustainable activities like pottery.
Mexico. Bioreconstruye, one Ecovillage in Mexico, prioritizes collective interests and participation from local communities to respond to post-disaster hardships such as the 2017 Puebla Earthquake that damaged families and homes. This initiative reconstructs communities by implementing building techniques with minimal environmental impact to provide strong and resilient homes, whether they be temporary or permanent. Community centers are also a large focus of development for Bioreconstruye: in addition to providing workshops for the community, these facilities serve as a temporary shelter for refugees.
Kenya. The Organic Technology Extension and Promotion of Initiative Centre (OTEPIC) implemented an Ecovillage project aiming to reduce maternal deaths in Sabwani, Kenya. This initiative helps build birth centers that provide a financially accessible and safe method of giving birth. At-home births remain high-risk, and some women face impeding accessibility barriers when considering hospital wards. The community's Ecovillage project has enabled women to give birth in the presence of a midwife while surrounded by their loved ones. OTEPIC also provides special pre- and post-natal training, such as safe food preparation for mother and child.
The Global Ecovillage Network poses the question "How can we live high quality, low impact, lifestyles that heal and restore, rather than destroy our environment?" As demonstrated by the Ecovillage projects in these three countries, communities worldwide have already taken steps to answer this question and are providing hope for a poverty-free, resilient and sustainable world.
– Amy Schlagel
Photo: Flickr
https://borgenproject.org/wp-content/uploads/logo.jpg
0
0
Kim Thelwell
https://borgenproject.org/wp-content/uploads/logo.jpg
Kim Thelwell
2020-09-24 13:41:27
2020-09-24 13:42:51
3 Ecovillage Projects Changing the Face of Poverty