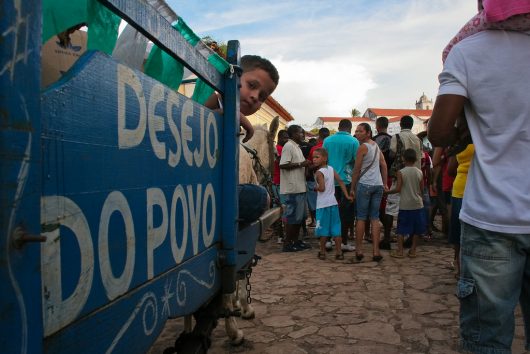 Hunger and poverty in Latin America, including Mexico, Central and South America, have decreased since the 1990s and early 2000s. However, hunger and malnourishment continue to be ongoing issues as a result of poverty.
In 2015, 28 percent of Latin Americans suffered from impoverished conditions, as compared to 44 percent in 2002. Although the numbers had improved since 2002, there was a stall in improvements in 2013.
As of 2017, studies show that 130 million people in South America are currently living in a state of poverty across various countries. These countries include Honduras, Venezuela, Guatemala, Nicaragua, Uruguay, Argentina, Bolivia and Chile.
Contributing Factors of Poverty
One major cause of the poverty and instability suffered among individuals living in these countries is the disparity between socioeconomic classes. According to the Huffington Post, some things that can be done to decrease the rate of poverty and increase the well-being of persons living in Latin America include "comprehensive poverty reduction programs" specifically directed at increasing labor incomes, improving social programs and configuring ways to "integrate early childhood development into the social development."
Additionally, while Latin America was once a large producer of commodities, this changed after the recession in 2008. Countries such as Brazil, Argentina and Venezuela have faced greater economic losses over the past year. For example, Brazil faced severe economic hardship in 2016 due to failed policy-making strategies and an overall inadequate political environment, which led to higher inflation and a lower income for businesses and families.
The economy in Venezuela has also left much to be desired. Last year, the country faced a free fall in oil production, which led to heightened inflation and negative economic effects on the overall quality of life for Venezuelans.
Argentinian economist Raul Benitez-Manaut told Inter Press News Agency that the real problem surrounding hunger and poverty in Latin America is a "problem of access, not production." Likewise, he has vocalized the importance of wealthier countries taking the initiative to reach out and help countries whose citizens are suffering from hunger and malnourishment.
Ideas for Improvements Moving Forward
In 2013, Harvard University conducted a study and offered some useful solutions that can help reduce poverty in Latin America. One solution offered by the university addressed the issue of low productivity in Latin countries and the need for the public and private sectors to work together to resolve this issue. For example, a project known as "Mundo Vex Tenda" was created in Brazil in 2010 and funded by the United States Inter-American Development Bank. The project focuses on providing individuals running small businesses in Brazil with the opportunity to learn effective business-related skills in areas such as financial literacy, marketing and food safety practices.
Additionally, Harvard researchers stated that "governments must root out violence and invest in specialized infrastructure; create transparent, accountable mechanisms that decentralize decision-making; and direct resources to reinvigorating the private sector, short of protecting it from competition."
– Lael Pierce
Photo: Flickr
https://borgenproject.org/wp-content/uploads/The_Borgen_Project_Logo_small.jpg
0
0
Borgen Project
https://borgenproject.org/wp-content/uploads/The_Borgen_Project_Logo_small.jpg
Borgen Project
2017-03-29 01:30:15
2020-04-24 15:07:29
Poverty in Latin America