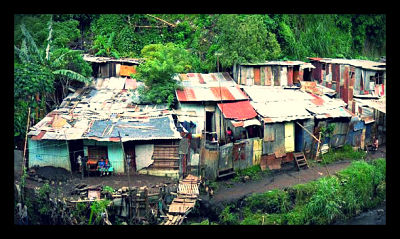 The poverty in Costa Rica surprises many tourist. In the United States, an image of tropical Costa Rica permeates travel websites. Beautiful sandy beaches, tropical getaways. A common suggested destination is the Province of Guanacaste. If someone searched Guanacaste during this week, it is unlikely they made it past the first half of the page without finding the link they needed. The last thing they are likely to find or look for in Guanacaste is social and economic unrest.
For the people of Guanacaste, sandy beaches and tropical getaways merely form the backdrop of their struggles. Costa Rica is no stranger to extreme poverty. In 1982, poverty marred the doorways of 48 percent of households in the country. Activists and policy changes cut away at that statistic and by 1994, less than 16 percent of households were affected. But where does that leave Costa Rica in recent years? In 2011, 15 percent of Costa Ricans were living in extreme poverty. One of every five employees receive all legal compensation, such as paid overtime. Income has decreased by seven percent. Figures from this year show a single percent decrease in national poverty. In Guanacaste, however, almost 22 percent of the regions residents live in extreme poverty.
The Annexation of Guanacaste Festival celebrates the province's choice to become a part of Costa Rica instead of Nicaragua on July 15, 1824. So why is this normally joyous occasion gaining conflicted attention this year? Over 2000 protestors chose the holiday to air grievances in Nicoya's central park, a site usually full of celebration. Specific messages were diverse, but the general message to their government was the same: We deserve better.
A prevalent issue among protestors was the lack of response by the Costa Rican government to cure and inform on the high arsenic levels in the water in the Guanacaste region. For three years, citizens have been looking for answers, but their cries have fallen on deaf ears. In fact, Costa Rica's Constitutional Court issued a Writ of Amparo, or a way to protect constitutional rights, against President Laura Chinchilla and various government agencies due to their lack of action. Roy Wong with the Costa Rican Social Security System, the country's public health administration, found that the rate for chronic kidney failure is almost 20 percent higher in Guanacaste than that national average. Though no official connection has been made, the high rate of kidney failure and high levels of arsenic coming from the taps of people's homes could be connected.
Despite signing an emergency decree in March 2012, President Chinchilla and the Ministry of Health have made no apparent progress in finding a cause or solution for the arsenic. In the Writ of Amparo, citizens noted that the government recently issued a similar [emergency decree] due to coffee rust. The health of a bush gets more attention and more budget than the health of the citizens of the Republic. This infuriates us and we cannot let it continue. As it should.
Many onlookers of the protest in Nicoya sympathized with protesters. Hannia Carrillo grew up in Sámara, Guanacaste. While watching both the festivities and protests with her mother, Carrillo told the Tici Times that she agreed with the march. The president's focus on tourism has left the rest of the province behind, she said.
Many residents felt that focus on tourism lead the Costa Rican government to leniency when dealing with big hotels and landowners. This, some believe, is exhibited best in the poverty prevalent throughout the country. Despite a report by PRWeb.com earlier this month of a growing middle class, the protestors shout something that many in the Costa Rican government might wish to ignore, that they are not treated equally. What do they ask in return? Accountability and transparency.
– Jordan Bradley
Sources: PR Web, YouTube, Tico Times, Inside Costa Rica, Costa Roca Law, World Bank
Photo: Inside Costa Rica
https://borgenproject.org/wp-content/uploads/logo.jpg
0
0
Borgen Project
https://borgenproject.org/wp-content/uploads/logo.jpg
Borgen Project
2013-07-27 04:37:03
2019-08-14 11:29:02
Poverty in Costa Rica