Everything to Know About Poverty in Colombia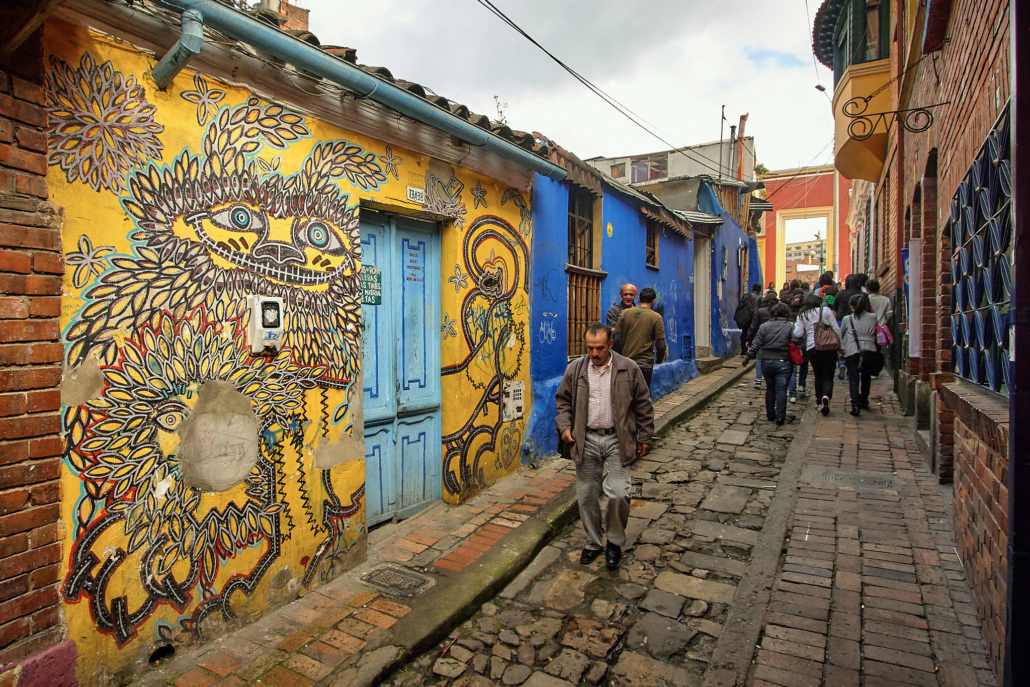 Despite its economic growth, with Colombia being the fourth-largest economy in Latin America as of 2021, the COVID-19 pandemic exacerbated poverty in Colombia where the poverty rate in 2020 was 42.5%. However, with long-term trends toward declining poverty and better economic policies, there is hope for better living conditions in Colombia in the near future. Here is everything you need to know about poverty in Colombia as of 2022.
Quick Facts
In a population of 50.9 million, around 2.5 million people live on less than $1.90 as of 2019.
The poverty rate in 2021 was 39.3%, with a large gap between rural and urban poverty.
The Gini Index, a measure of inequality, is 51.3 as of 2019, according to the World Bank.
Annualized gross domestic product per capita growth is 1.02% from 2014 to 2019.
Factors Contributing to Poverty
When learning about poverty in Colombia, it is integral to note that it has a number of factors, including internal conflict, government policies, unequal distribution of land and more.
From the 1960s, Colombia engaged in a decades-long internal conflict between the government, paramilitary groups and antigovernment guerilla groups, which was funded primarily by the drug trade. Peacemaking efforts have been actively worked on since the 2000s and the Colombian government officially signed a peace deal with the main guerilla group, the Revolutionary Armed Forces of Colombia, in late 2016.
Many Colombians faced internal displacement due to the conflict when they had to abandon their homes and land due to threats to safety. Internally displaced people find it difficult to rebuild their assets and find stable housing or employment after they move, which often leads to living in poverty or extreme poverty. The World Bank estimates that Colombia still has around 5 million internally displaced people as of 2021.
During the conflict, paramilitary groups also seized large amounts of land from citizens, using it to fuel the drug trade. This had a disproportionate impact on the rural population — 18% of the total population as of 2021 — who still largely rely on agriculture, causing higher rates of poverty in the underdeveloped rural regions of Colombia.
Many accuse the Colombian government of pursuing a "pro-rich" model when it comes to the economy, according to Transnational Institute (TNI). Among these policies is an unregulated taxation system in which the wealthiest 20% contribute little in terms of tax revenue, despite receiving 55% of the country's income in 2018. In addition, the government invested in international and private corporations as well as encouraging domestic export and international fair-trade agreements, leaving small-scale farmers vulnerable to price fluctuations and unable to compete with large agricultural operations.
Recent Trends
Despite these factors contributing to poverty, Colombia made significant improvements through other measures in the past two decades. According to the World Bank, Colombia worked on a debt management system, invested in the domestic market and improved policy coordination between various financial institutions in the country. The government also worked on better welfare programs, such as improving education outcomes as well as restoring land rights taken away during the conflict. The result of these efforts is steady economic growth and a long-term trend of declining inequality and poverty.
Although the COVID-19 pandemic initially disrupted this progress, Colombia's economy recovered quickly due to its strong economic policy framework in place. Poverty decreased from 42.5% in 2020 to 39.3% in 2021 and extreme poverty is down from 15.1% to 12.2%.
New Challenges
Due to recent global economic trends and the Russia-Ukraine war, Colombia joins a host of Latin American countries grappling with rising inflation. The country experienced the highest rate of inflation in 21 years in April and food prices. The Russia-Ukraine war has disrupted the trade of wheat and fertilizer, which has contributed to food prices rising by 26%.
The United Nations Economic Commission on Latin America and the Caribbean expects another spike in Colombia's poverty rate, meaning that as many as 880,000 people could enter poverty in 2022 — the largest impact of any Latin American country — due to the economic effects of the Russia-Ukraine War.
Hope for the Future
On June 19, Colombia elected President Gustavo Petro, its first leftist leader, who promised to tackle inequality and poverty in the country. His plans include the improvement of social programs, such as increasing access to higher education, revamping the health care system and more. Petro's focus on Colombia's socioeconomic inequalities has the potential for a path toward poverty reduction.
– Ramona Mukherji
Photo: Flickr
https://borgenproject.org/wp-content/uploads/logo.jpg
0
0
Saiesha
https://borgenproject.org/wp-content/uploads/logo.jpg
Saiesha
2022-08-05 01:30:37
2022-08-02 11:47:59
Everything to Know About Poverty in Colombia