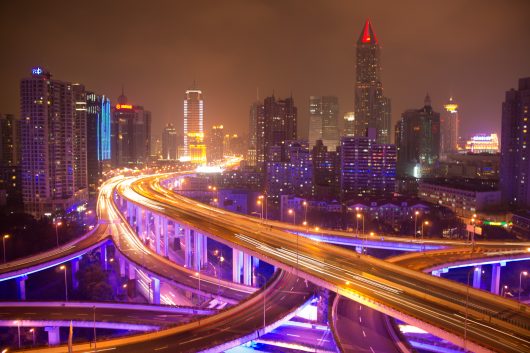 In its latest five-year plan, China announced an ambitious goal to lift 56 million people out of poverty by the year 2020. Considering that in the last 30 years the number of people lifted out of poverty in China accounts for more than 70 percent of the world's total, this goal seems ambitious, but not impossible.
The plan outlines two main goals: the first is to double China's GDP and per capita income 2010 levels by 2015, and the second is to build a modern socialist country that is democratic, culturally advanced and prosperous.
Since 1978, China has made great strides in reducing poverty. Leading up to 2015, the rural population of China in poverty decreased from 770 million people to 55.75 million. This means that China succeeded in lifting more people out of poverty than anywhere else in the world.
Between 2000 and 2010, per capita income increased fivefold, from $1,000 to $5,000, moving China into the ranks of middle-income countries. This was largely due to a growing labor market and a period of economic growth.
Though poverty in China is undergoing an incredible transformation, up to one person per 10 in the country remains poor. Poverty in China is still a real and undeniable problem, considering over 252 million people still live on less than two dollars a day.
A lot of this is a result of a substantial gap in education, which is widely considered to be a key factor in eliminating poverty. The rural and urban sectors of China have completely different standards for education; the urban students attend state-of-the-art facilities while the rural are subjected to substandard education in deteriorating buildings with poor materials.
Nonetheless, poverty in China is on a fast and steady decline, and will hopefully reach its intended goal of being eradicated by 2020.
– Mayan Derhy
Photo: Flickr