Poverty in Cameroon and Why it Matters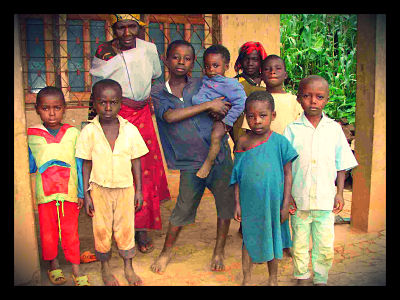 Cameroon is on track to become a middle-income country, however, nagging poverty spurred by under-funded social programs and ineffective public finance management holds the country in its current limbo.
The country of Cameroon boasts the largest economy in Central Africa. It is one of the oldest oil exporters on the continent, and it receives some of the smallest amounts of aid in Sub-Saharan Africa.
Cameroonian poverty has plateaued over the last several years at 40% nationally, though the rates have actually increased in the poorest areas of the country. Of those citizens living in poverty, 87% live in rural areas. According to a recent report, the World Bank does not expect Cameroon to meet most Millennium Development Goals, except for the ones related to universal primary education and gender equality.
The factors holding Cameroon back are complex. Budget austerity and general governmental inefficiency are at the heart of many of the country's development headaches. These confounding factors have a crippling effect on the improvement and expansion of modern, secure infrastructure and established a business climate unfriendly to major investors. Thus, a country with impressive natural resources, including high value-added agricultural products like coffee, cotton, and cocoa, is struggling to effectively harness its economic potential.
The varied and fertile landscape of Cameroon enables 70% of the population to earn its living from agriculture and farming. The country is the world's fifth-largest cocoa producer and has seen sectors outside of its long-established oil industry become the driving forces in the growth of its economy. While modest gains in the agricultural and tertiary sectors have pushed the economy, rich mineral reserves remain untapped, partially due to an infrastructure power deficit.
The World Bank believes further economic expansion and sustainable poverty reduction in the country can best be achieved through a commitment to targeted programs and efforts aimed at improving governance at the central and sectoral levels. Accordingly, such initiatives are key features in the World Bank's Country Assistance Strategy for Cameroon. The strategy seeks to bring increased coordination and transparency on governance-related issues and to foster competitiveness and service delivery across the country.
Despite these challenges, there is hope for the future of Cameroon. The country has successfully implemented programs that have increased the primary education completion rate to 71% and have pushed gender equality, notably through the school enrollment rate for girls. These successes demonstrate the potential positive impact of effectively implemented development programs. Through cooperation with and commitment to World Bank strategies and other development efforts, the country of Cameroon should, in the not too distant future, experience real success in the fight against poverty and economic underachievement.
– Lauren Brown
Source: World Bank, Reuters
Photo: Health Care Volunteer
https://borgenproject.org/wp-content/uploads/logo.jpg
0
0
Borgen Project
https://borgenproject.org/wp-content/uploads/logo.jpg
Borgen Project
2013-06-27 04:29:57
2020-07-06 18:42:11
Poverty in Cameroon and Why it Matters