5 Things to Expect from the Post-2015 Development Agenda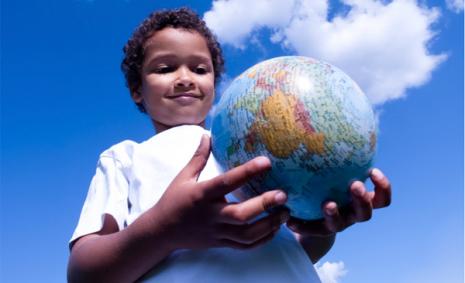 The Millennium Development Goals (MDGs) are set to expire at the end of 2015, and a new proposal of 17 Sustainable Development Goals (SDGs) will be discussed in September. MDGs have helped alleviate poverty and hunger, reduce fatality rates for children under 5, improve maternal health and help prevent HIV/AIDS from spreading.
For the last 15 years, the MDGs have been the most important global humanitarian effort to help improve living conditions in developing countries. The SDGs have an even more ambitious agenda and will involve all member states instead of just developing countries.
Here are 5 things you can expect from the Post-2015 Development Agenda
Goal 1 is to end all forms of poverty–and achieving this goal is realistic. The MDGs halved the number of people living on less than $1.25 per day. From 1990 to 2008, the extreme poverty rate fell from 47 percent to 24 percent. To eradicate extreme poverty by 2030, it would cost about $66 billion a year.
Goal 2 focuses on ending hunger and improving nutrition. About 800 million people still live in hunger, and many children are underweight. Despite population growth, the number of hungry people has declined by 200 million since 1990, and it will cost $30 billion per year in order to end world hunger. By 2025, it would cost $300 billion, which is less than 1 percent of the world's combined GDP.
Goal 4 builds off of the MDG to achieve universal primary education and calls for member states to ensure children have free quality primary and secondary education that results in effective learning outcomes. This means ensuring that gender disparities are eliminated. By 2009, 43 million children were enrolled in primary education worldwide, but there are still about 60 million children not enrolled, mostly in Sub-Saharan Africa. This will involve tackling child labor, building more classrooms and training more teachers.
Goal 9 promotes sustainable industrialization and the building of resilient infrastructure, including an increase in access to the Internet. About 66 percent of people globally do not have access to the Internet. The SDGs call for infrastructure developments in order to improve economic sustainability. Innovation will revolve around increased scientific research, enhanced technology and clean technologies and investments for the Internet and technology in developing countries.
Goal 13 calls to take action on the impacts of climate change and may be one of the most challenging goals to reach. Climate change impacts poverty, economic growth and sustainability, but countries cannot work alone to reduce the impact of climate change. Individual cities will have to change climate policies because they generate 70 percent of carbon emissions. Partnerships between local governments, civil society and the private sector will help make this goal achievable.
If the commitment to the MDGs is a sign of things to come, then there will be many success stories involving the new SDGs.
– Donald Gering
Sources: End Poverty 2015, Global Education, Green Biz, The Guardian, Huffington Post, Internet.org, LA Times, UN
Photo: concorditalia
https://borgenproject.org/wp-content/uploads/logo.jpg
0
0
Borgen Project
https://borgenproject.org/wp-content/uploads/logo.jpg
Borgen Project
2015-10-03 02:17:25
2020-06-28 16:29:26
5 Things to Expect from the Post-2015 Development Agenda