Playgrounds of Recycled Materials in India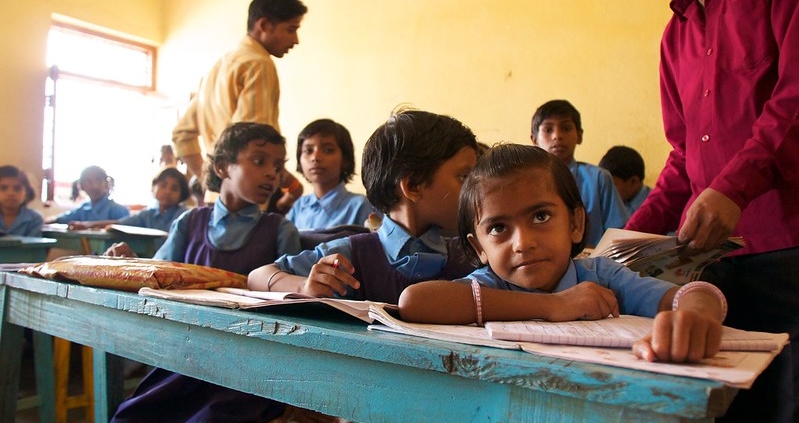 One of the lesser-known consequences of India's rapid urbanization has been the lack of available playgrounds and recreational spaces for India's youth. A recent study found that 90% of India's youth never get to use a playground. This disproportionately affects children living in poverty. To improve the mental, physical and social health of India's most impoverished urban youth, playgrounds, recreational spaces and sports need to be more accessible, especially in India's urban slums. One method of providing such an outlet to Indian children is through the construction of playgrounds of recycled materials.
Indian Youth Face Disadvantages
With so few spaces to play, children resort to playing in dangerous places like on the side of the road, in construction areas or near railways. In addition to having exposure to more dangerous situations while playing, the lack of recreation space for India's urban youth has other disadvantages as well. Daily physical activity has been proven beneficial to the mental and physical health of children by decreasing depression, reducing anxiety and strengthening the immune system.
Practicing sports and engaging in recreation have positive social effects for girls in particular. Girls who play sports and keep up with physical activity are less likely to experience an unwanted pregnancy, smoke cigarettes or consume drugs.
Anthill Creations
Anthill Creations is a nonprofit organization (NGO) in Bangalore, India, working to help solve the problem of the absence of recreation spaces for India's youth through designing and constructing playgrounds out of recycled materials.
India's landfills have an abundance of industrial materials such as tires, concrete pipes and scrap wood. While watching children play with scrap materials that litter the streets, the founder of Anthill Creations, Pooja Rai, came up with the idea to build playgrounds out of the same recycled materials and litter that one can find in and around India's slums and landfills.
Anthill Creations relies on the input, trust and energy of the communities where the NGO works in order to design each playground specifically for that community. When undertaking a construction project, the team at Anthill Creations spends time with the local children for days prior to beginning construction; the goal is to both gain the trust of the local children and to understand what they would desire in their new playground.
The organization's volunteers construct the playgrounds, oftentimes even attracting volunteer labor from the very communities in which the organization is working. Rai says this helps foster a sense of "ownership and responsibility" of and for the playgrounds among the local volunteers.
The Positive Impact
Anthill Creations coordinates with other NGOs, private corporations and local governments in order to maximize its positive impact on India's urban youth. As a result of Anthill Creations and its projects for government schools, the nonprofit has been able to help reduce absenteeism; children are more excited to come to school when they have a new playground to play on. Anthill Creations also worked with the United Nations in order to construct playgrounds for Rohingya refugees from nearby Myanmar.
Anthill Creations projects are a sustainable way to provide low-cost recreational spaces and playgrounds to India's children, while also repurposing India's abundant scrap in a way that can benefit the country's most impoverished communities.
– Willy Carlsen
Photo: Flickr
https://borgenproject.org/wp-content/uploads/logo.jpg
0
0
Kim Thelwell
https://borgenproject.org/wp-content/uploads/logo.jpg
Kim Thelwell
2021-05-06 01:30:33
2021-05-04 14:13:22
Playgrounds of Recycled Materials in India