PEPFAR Funding is Saving Lives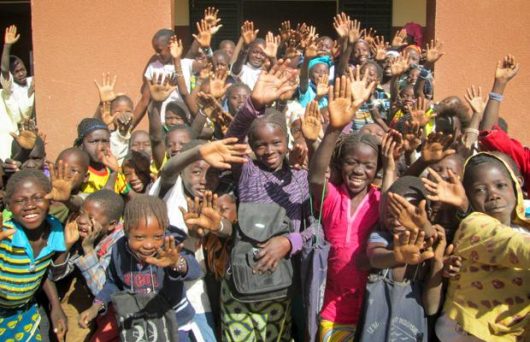 Living in the depths of AIDS-plagued Rwanda, Jacqueline, a single mother of five, was faced with the task of providing for and feeding her family alone. Shortly after losing her husband on the battlefield, she also lost her teaching job. Just when she thought all was lost for her and her children, Jacqueline was provided with a loan and business training by a PEPFAR-supported program called World Vision.
World Vision is just one of 30 organizations supported by PEPFAR, or the United States President's Emergency Plan for AIDS Relief. This program, implemented in 2003, is the world's largest donor responding to the needs of orphans and vulnerable children overseas that are affected by HIV/AIDS.
"Because of the loan, my children have food to eat. They have clothes. They go to school. Our community is really happy," Jacqueline told Word Vision. More than $52 billion PEPFAR funding goes to bilateral HIV/AIDS programs. In the past year, PEPFAR has provided care and support for more than 5.5 million orphans and vulnerable children worldwide.
The program has successfully reduced vulnerability in AIDS-plagued communities. PEPFAR has supported 15,000 savings groups in over 15 different countries. It has been able to strengthen household economic stability of at least one million children affected by the HIV virus.
Geoffrey Matiya is one of these children. A 14-year-old boy diagnosed as HIV-positive, Geoffrey lives with his great aunt and uncle in Zambia. He was orphaned at a young age by the AIDS epidemic.
Yet through all these hardships, Geoffrey is a lively and happy teenage boy. He thrives amidst an AIDS-populated community and shows no signs of illness. His spirits remain high thanks to a successful program supported by the funding of PEPFAR and implemented by World Vision.
Twice a week, a caregiver visits Geoffrey to ensure his physical and mental health. This caregiver is a part of a network of 40,000 healthcare workers that are supported by the Ministry of Health.
Each caregiver makes bi-weekly visits to households such as Geoffrey's. They also provide counseling, psychosocial support to AIDS orphans and testing for HIV and malaria. Thanks to their commitment and care, children like Geoffrey are able to thrive.
Programs like these are made possible by the significant amount of funding set aside by the PEPFAR budget. Partners receiving funding include organizations such as the American Red Cross, the Academy for Education Development, the National Association of State and Territorial AIDS Directors, Cross International, the Foundation for Reproductive and Family Health, World Relief and Food for the Hungry.
It is the goal of PEPFAR to continue to help organizations build upon their successes. There are over 13.3 million children living without one or both parents due to the AIDS virus, with 95 percent of these children living without their extended family as well. It is the hope of PEPFAR that with continued support and funding, an AIDS-free generation can and will one day be achieved.
– Katie Grovatt
Photo: World Vision
https://borgenproject.org/wp-content/uploads/logo.jpg
0
0
Borgen Project
https://borgenproject.org/wp-content/uploads/logo.jpg
Borgen Project
2016-07-26 01:30:55
2020-06-18 13:16:24
PEPFAR Funding is Saving Lives