5 Organizations in India that Help Women Who Faced Violence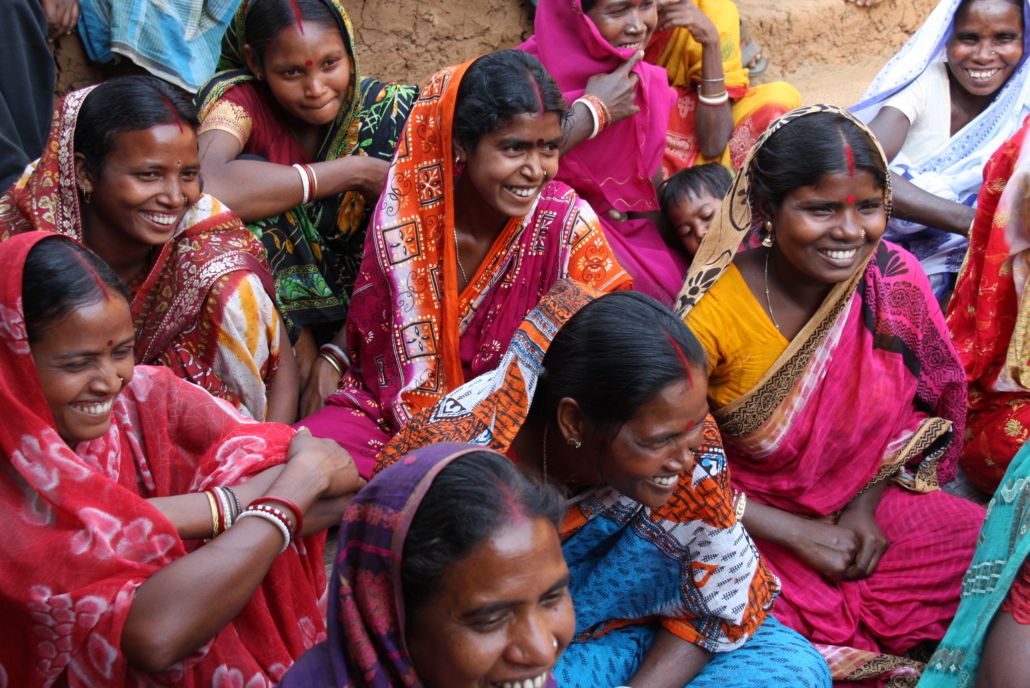 In India, 52% of women and 42% of men consider it acceptable for a husband to physically abuse his wife. Additionally, according to U.N. Women, one in three women globally encounter physical or sexual assault, in most cases from their partner. However, there are many nonprofit organizations in India that help women and girls who faced violence. Here are five of the organizations in India.
International Foundation for Crime Prevention and Victim Care (PCVC)
International Foundation for Crime Prevention and Victim Care (PCVC) began its journey in 2001 in Chennai, Tamil Nadu. It develops services to help female victims of assault. The organization offers emergency and long-term rehabilitation assistance. Additionally, it offers housing services for women and children, as well as counseling, financial assistance and opportunities for skill development and employment.
The organization has a Dhwani Crisis Hotline that works around the clock and provides instant help as well as follow-up and referral services that offer guidance at different phases of the healing and rehabilitation process. The number of calls to the Dhwani Hotline during the lockdown in March 2020 grew by three times. In 2020, the hotline got 1,275 crisis calls and 4,141 follow-up calls.
My Choices Foundation
Elca Grobler established the My Choices Foundation in Hyderabad, India, in 2012. The foundation strives to eliminate domestic abuse and stop sex trafficking in India. In the same year, it opened its first Operation PeaceMaker counseling center where local women offer support to domestic abuse victims. Now it operates in 10 states in more than 6,500 locations around India.
According to its 2021 report, in 2014, the foundation introduced its anti-sex trafficking wing – Operation Red Alert. Next year it created an anti-trafficking interference initiative – Safe Village Program which helps prevent trafficking from happening in villages and communities. Also, it opened India's first national toll-free hotline to combat human trafficking. Other than that in 2018, it created Lotus Safe Home which offers protection to women and children who manage to flee from abuse. The following year it established a domestic violence helpline for women.
During the lockdown in 2020, the foundation delivered necessary supplies to more than 13,000 people which helped 5,169 families that the pandemic affected. By the end of 2022, the foundation trained 290 peacemakers, provided counseling to 14,971 families, educated 3,270,844 people on domestic abuse and 32,530,534 people on sex trafficking and got 71,548 calls through the sex trafficking helpline.
Sayodhya Home
A group of women activists who worked with at-risk children founded the nonprofit organization Sayodhya in Hyderabad in 2010. After seeing a rise in the number of incidents of abuse against women and children, activists decided to create this home. Sayodhya Home became a short-stay home (from one day to a month) for women and children who have faced physical abuse.
Since 2010 Sayodhya has given emergency shelter to more than 3,000 women and young girls. The organization also opened free family counseling centers in 10 urban slums in Hyderabad. Besides that Sayodhya enabled training in tailoring to 500 women, helped 600 students find jobs, provided legal and psychological counseling to 1,500 women and supported the education of 600 girls.
ActionAid Association India
Among other organizations in India that help women is ActionAid Association India which is a part of ActionAid International that operates in more than 40 countries worldwide. It focuses on issues like "Women's and girls' rights, Child Rights, Natural resources, Democracy and governance." In India, it provides services across 25 states. Because of the organization's work more than 1,180,500 families from underprivileged neighborhoods in 317 districts lead better lives.
According to its 2017-18 report, ActionAid Association India is running 22 one-stop crisis centers (OSCC) in cooperation with the government to address the abuse that women experience. These centers are working in four states: Madhya Pradesh, Tamil Nadu, Manipur and Uttar Pradesh. In Madhya Pradesh, OSCC got 39,000 calls and 11,000 of those were from women. The organization linked 214 women with the police, provided 94 women and children with support, gave a short-stay shelter to 108 women and linked 13 minor girls with education and 33 women with skill development training. In Uttar Pradesh, the organization rescued 171 women and 18 children, gave 100 women shelter and helped 249 women with legal support.
Majlis Law
The original members of Majlis were active in the early women's movement in Mumbai. One of the founders is Flavia Agnes, a legal scholar on women's rights. The organization got its registration as a Society and Public Trust in 1991.
It is an all-female team of attorneys and activists that offers legal and social help to victims (women and children) of domestic and sexual violence from underprivileged social groups. The team assists victims during investigation and trial and provides social support from counseling to shelter. Bombay High Crout approved the Maharashtra State Handbook on Domestic Violence that Majlis Law created. Its achievements include providing legal support to more than 80,000 victims, providing social support to more than 100,000 victims, conducting more than 150,000 training sessions and reaching more than 1,500 collaborations.
These five organizations in India are helping women survive and start their lives over. With more recognition and support, more women and girls should be able to lead better and happier lives in India.
– Elizaveta Medvedkina
Photo: Flickr
https://borgenproject.org/wp-content/uploads/logo.jpg
0
0
Jennifer Philipp
https://borgenproject.org/wp-content/uploads/logo.jpg
Jennifer Philipp
2023-02-05 01:30:46
2023-02-02 08:15:56
5 Organizations in India that Help Women Who Faced Violence