Electrify Africa Act Signed Into Law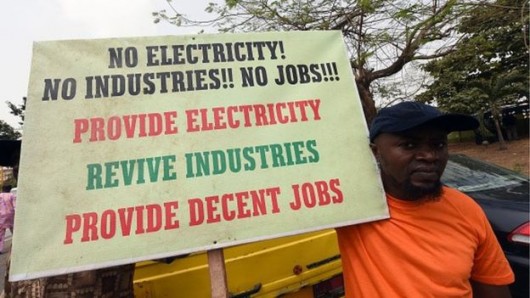 President Obama has signed into law the Electrify Africa Act of 2015, which will bring electricity to millions in Africa.
About two-thirds of people in Africa do not have access to reliable power, according to BBC News. The Electrify Africa Act will establish a strategy to help sub-Saharan countries implement power solutions to promote economic growth and reduce poverty.
For people without electricity, simple tasks such as cooking or reading are complicated without a light source at night. Many people in Africa are also unable to use modern technologies, like cell phones or computers, or do basic tasks such as refrigerating food and medicine.
The lack of electricity causes some families in Africa to use fossil fuels or charcoal, which has a negative effect on the environment and health.
According to BBC News, House Committee on Foreign Affairs Chairman Ed Royce stated that this initiative will "improve the lives of millions in sub-Saharan Africa by helping to reduce reliance on charcoal and other toxic fuel sources that produce fumes that kill more than HIV/Aids and malaria combined."

Power Africa was launched by President Obama in 2013. It took nearly two years for it to pass through the Senate and House of Representatives and become the Electrify Africa Act of 2015.
The U.S. initially invested $7 billion in the project but that number has since risen to nearly $43 billion. According to Voice of America, the high cost of energy in sub-Saharan Africa makes producing exports impossible, so it would be beneficial to the U.S. to help Africa become a major trading partner.
In addition to the U.S. government, African governments and private companies are involved in the development of the Power Africa initiative. The Electrify Africa Act provides a framework for companies to invest in African energy solutions.
The long-term goal is to double the amount of electricity available to people in sub-Saharan Africa, bringing electricity to 50 million people in the region by 2020.
– Kaitlyn Arford
Sources: BBC, Christian Science Monitor, Voice of America
https://borgenproject.org/wp-content/uploads/logo.jpg
0
0
Borgen Project
https://borgenproject.org/wp-content/uploads/logo.jpg
Borgen Project
2016-03-07 01:30:42
2020-06-22 16:49:45
Electrify Africa Act Signed Into Law