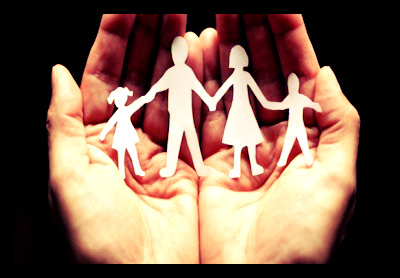 Care about what? Care about ending global poverty. CARE is an organization that works with other businesses, schools, communities, and more to help extract people from the condition of poverty. They have main office headquarters in Atlanta, as well as an office in each of the 84 countries in which they work.
The U.S. government, European Union and United Nations help support CARE financially as well as individual donations from over 100,000 people each year. CARE works to help young girls and women become self sufficient, sustain business opportunities and escape a life of severe poverty.
All of the financial records of CARE's use of donations and resources are available online for public viewing. A huge reason why CARE is such a great organization in terms of aid and effectiveness is that they enhance local economies whenever possible.
Instead of accepting clothes or tangible items from donors, they attempt to buy these supplies locally to help the countries they are working with. When recruiting people to help execute programs and fundraising events, the CARE staff also tries to hire locally from residents of the nations in which they are currently holding the events.
The focus on women and girls stems from the impact that gender inequality has on the cycle of poverty. More often than not, men are afforded jobs and opportunities for education and a better future through manual labor or schooling that women are not. Denying females career options and land ownership as well as many other civil rights only serves to perpetuate the timeline of poverty. A population cannot be pulled from such bleak conditions if the men are the only ones with the ability to break free.
The CARE website is designed with excellence and provides tons of information on how the organization works, as well as how and when people can participate. One section brings viewers to learn more about the history, founders, and partnership network of CARE, while other sections promote newsworthy stories of people whose lives have been changed for the better. Links are provided to financial records, success stories, and the CARE Twitter feed.
The most recent twitter campaign was called #IamCourage and encouraged people to tweet their personally courageous photos to the CARE Twitter feed, @Care. Another recent campaign involves getting supplies to the south of Sudan before aid is blocked by the rain season and planes can no longer deliver food, clothes, or medicine due to the poor visibility conditions.
The country is in desperate need of help and the UN has been trying to generate contributions because they are concerned about a possible severe food shortage in Sudan next year. CARE helps not only the residents of nations in need, but other organizations who are also trying to help. They work to inspire others to not only care about saving people from global poverty but to actually take action and do something about it.
– Kaitlin Sutherby
Sources: CARE, Twitter, UN South Sudan, UN in South Sudan
Photo: Primary Care UK
https://borgenproject.org/wp-content/uploads/logo.jpg
0
0
Borgen Project
https://borgenproject.org/wp-content/uploads/logo.jpg
Borgen Project
2014-03-05 11:49:31
2017-03-20 13:21:50
NGO Profile: CARE