How Microfinance Empowers Women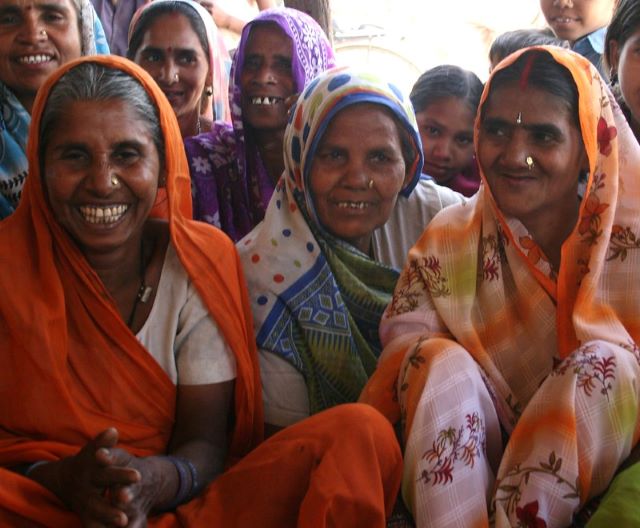 Gender inequality has a significant impact on poverty and income inequity. Income inequality based on gender is lower in countries with policies that support women and facilitate the employment of women. These policies include maternity leave, paid sick leave and unemployment benefits. In countries where women receive larger incomes, poverty rates tend to be lower overall. Microfinance or micro-lending combats poverty by helping individuals in low-income areas kickstart small businesses. Microfinance institutions provide micro-credits to people who are struggling financially with the goal of helping them reach financial security. Most of these institutions work in developing countries. As a result, microfinance empowers women to succeed and escape income inequality. 
How Do Loans Help Women?
Women account for 74% of the clients of microfinance institutions, which provide credit to almost 20 million people around the world. These loans help women in developing countries gain autonomy while also positively impacting their children and the opportunities available to them. When women gain financial security, they are more likely to invest money in their children's education or medical expenses. Microfinance for women can also have positive impacts on entire communities. For instance, through the prioritization of education and reduction of gender inequalities. 
Women's Empowerment Benefits the Economy
Microfinance enables women around the world to start businesses and act on ideas that they would not be able to achieve without a loan. FINCA, a Microfinance institution, has stated that 72% of its female clients were able to provide for their families and send their children to school. Gender inequality has significant economic implications. According to Kiva, another Microfinance institution, there are 1 billion women around the world without access to a savings account and necessary credit. Women earn 63% less than men on average and over twice as many men are involved in the early stages of business planning. Kiva loans have helped 2.7 million women in 94 countries, and 83% of the institution's loan recipients are women. Additionally, these loans impact communities by building confidence in young girls. Estimates have determined that by 2025 the global GDP would grow by $12 trillion if women equally contributed to the economy. 
Women's Empowerment and Healthcare
Microfinance programs often require women to meet on a weekly or monthly basis to repay loans and deposit money. This allows women to come together and simultaneously provides financial security while building support systems. These meetings also create an opportunity to provide health education to women who lack insurance and access to health care. Specifically, HIV/AIDS prevention programs can increase the reproductive and sexual health of marginalized women. 
Therefore, in many different ways microfinance empowers women. It not only allows women to gain independence financially but it increases opportunities for children and positively affects entire communities. Enabling women to gain financial security and empowering young girls can help decrease gender inequality around the world and combat poverty. From this, it is clear that microfinance has a far greater impact on poverty and female empowerment than simply providing a loan.
– Maia Cullen
Photo: Flickr
https://borgenproject.org/wp-content/uploads/logo.jpg
0
0
Saiesha
https://borgenproject.org/wp-content/uploads/logo.jpg
Saiesha
2020-09-28 08:39:25
2020-09-30 10:40:47
How Microfinance Empowers Women