Tackling Mental Health in Palestine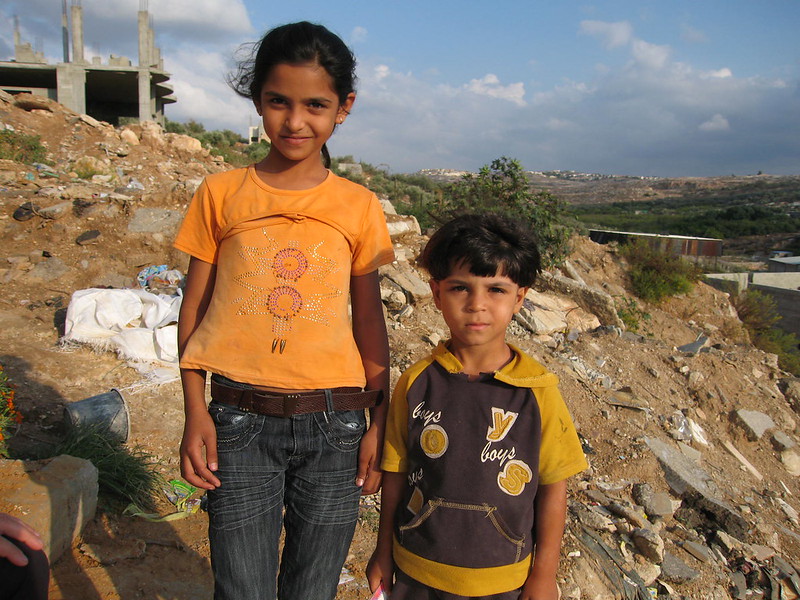 Palestine, although a small nation in the Middle East, contains a large population and a very long and deep history. Marked by political and social unrest, many Palestinians endure conflict every day that continuously strain their mental health. This is the state of mental health in Palestine.
How Big is the Problem?
Mental health is a huge problem in Palestine, yet is hardly talked about or addressed. In Palestine, estimates say that around a third of the population are in need of mental health services and that Palestine has the highest rate of mental health disorders in the Middle East. These staggering statistics can broadly be attributed to the 50-year history of violence and the current political and social events in the region.
Medical experts have established a connection between trauma and declining mental health, which makes the conflict, poverty and danger in this region all the more damaging. The evidence for this link is obvious in the estimates of various mental health disorders among Palestinians. Research that has been done, although limited, suggests that upwards of 40% of Palestinians suffer from depression.
The situation becomes more alarming when it comes to children and adolescents. The same study found that 54% of boys and 46.5% of girls ages 6-12 had emotional or behavioral disorders. Specifically in the Gaza Strip, Medical Aid for Palestinians estimates that after 2009, 30% of adolescents reported symptoms of post traumatic stress disorder. This figure increased to 54% after 2014. The children's reported symptoms included flashbacks, nightmares, distressing thoughts, trouble sleeping and avoidant behavior.
Stigma
Although the need for mental health services is very high in Palestine, it remains a very under-funded sect of public health. A part of this is because of the stigma that still remains around mental disorders, which discourages acknowledging, talking about, or treating these issues. A lot of this stigma comes from religious views that say mental illness is a test or punishment by God and is something to be shameful about.
The Palestine-Israel Journal also reports that stigma also comes from core aspects of the Palestinian identity. Much of this identity is about surviving and enduring against all odds and focusing on the community overall rather than individual needs. To be mentally ill, or incapable to face trauma or endure, can be seen as contrasting with what it means to be Palestinian.
A part of this lack of mental health awareness has a specific effect on Palestinian women. A result of men facing trauma and mental health issues can often result in an increase in domestic abuse on women. It is estimated that 25% of women in the Gaza Strip have faced domestic violence or abuse at some time, either from a spouse or another family member. Women also tend to have higher rates of mental disorders than men. In Palestine in particular, the traditional patriarchal society is starting to shift as women take on a larger role in society and the home. Men are increasingly away for work and experience long travel times, and women are starting to be more politically active. These shifts can cause stress and hardship that if not treated correctly can have an adverse effect on mental health.
What Services are Currently Provided?
The current mental healthcare system lacks money, resources and proper development. The budget for mental health services is 2% of the entire budget of the Ministry of Health, and 73 % of this allotment is spent on the psychiatric hospital. Currently, in the West Bank, there are only 20 psychiatrists which is much lower than what is needed to properly help the large population.
There are also only 13 mental health clinics in the West Bank, and only one psychiatric hospital in Bethlehem. The World Health Organization, in collaboration with the Palestinian Ministry of Health, has built mental health centers and has helped to train teams of providers, as well as attempted to reduce the negative stigma. The WHO's broader goal is to help develop a mental health system that focuses more on community provision of care than on in-patient services. NGOs, like Palestine Trauma Centre, Palestine Counselling Centre and Treatment and Rehabilitation Centre are also working to help the community, but operate with low funding. Many of these health providers have reported an overabundance of demand, lack of modern medications and weak management systems. In spite of this work, total services and providers still are lower than it should be and what Palestinians need.
– Claire Brady
Photo: Flickr
https://borgenproject.org/wp-content/uploads/logo.jpg
0
0
Lynsey Alexander
https://borgenproject.org/wp-content/uploads/logo.jpg
Lynsey Alexander
2020-12-05 10:29:19
2020-12-05 10:38:40
Tackling Mental Health in Palestine