A Beacon of Hope for Mental Health in Albania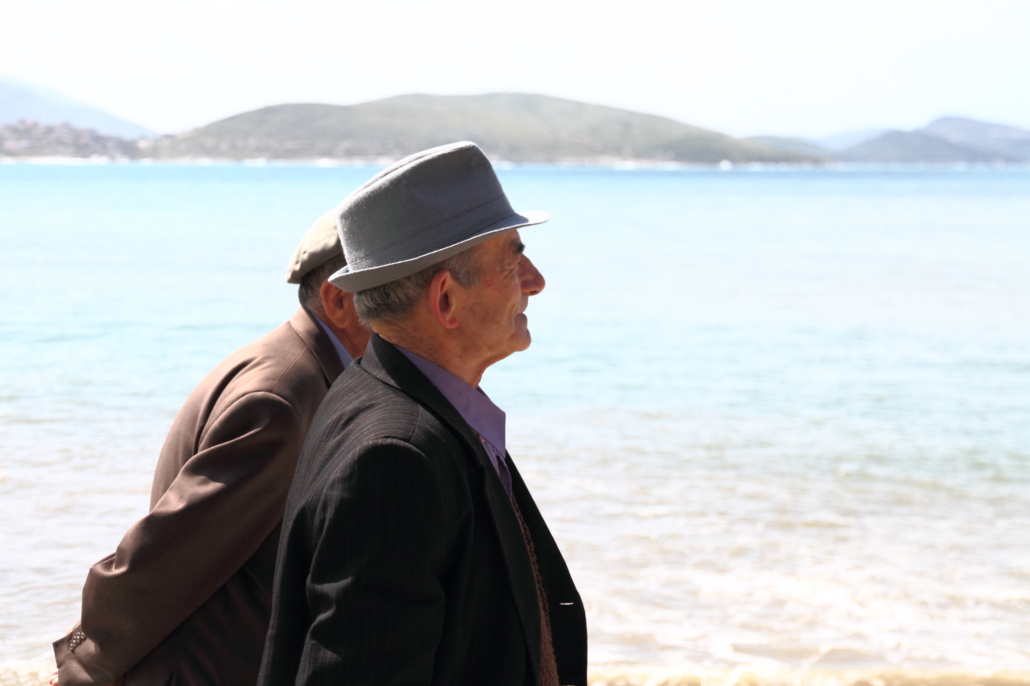 It is safe to say that the small nation of Albania, like many of its neighboring countries, has a major issue with mental health care. For instance, according to the World Health Organization (WHO), 3.8% of its population suffers from anxiety disorders. At the present time, Albania seems to have a very unstable and corrupt public health care system as a whole. People who had grown up within the confines of the once communist infrastructure and mindset, including clinical psychologist Sonila Sejdaras, have testified to have experienced it both during their teen years in communist Albania and postwar "chaos, violence and political upheaval bringing it to near civil war" in the 1990s. Case in point, findings later indicated that the current state of the country, both in a totalitarian and post-totalitarian state, caused widespread mental and emotional trauma in a handful of Albanian citizens.
Action Plan for the Development of Mental Health Services
Since 2013, the Action Plan for the Development of Mental Health Services has had two major strategic objectives, which include: decentralization of mental health services through augmentation of services that already exist and controlling the number of psychiatric ward beds while simultaneously enhancing mental health units throughout each individual community, with NGO programs such as D and E (Different and Equal).
The central government is also hiring more people to oversee a more direct "change of scene" for human beings from hospitalization to ensuring that they get the right treatment by living freely with normalized citizens' rights. Research shows that because of Albania's relatively small size and, thusly, limited numbers of bureaucratic agencies and organizations, regulation systems and governance departments for mental health in Albania must go through bigger organizations in other locations.
A BDA/MedCOI report states that virtually all Albanian mental institutions in slightly smaller cities such as Elbasan do not treat Post Traumatic Stress Disorder (PTSD), which obviously is not the case in the West. The hospital board members seem to think that mental institutions should be in "community centers" in places that have them, such as Tirana.
Human Trafficking: A Big Epidemic
The equally looming practice of human trafficking is a big epidemic in the country that still persists today and definitely interlopes with its mental health crisis. It is noteworthy above all else that Albania continues to serve as one of the entry points from the Western European bloc as it is one of more than 80 countries, along with Romania, Poland and Nigeria, that serve as a midway entry point for the Western European transportation of victims to the U.K.
Even worse, the country has a problem within its own borders of young women experiencing trafficking at an early age. Part of the responsibility lies within the officials who have the authority to investigate and put a stop to these crimes, according to reports from the U.S. State Department. This is almost certainly a top contributing factor to Albania's gargantuan mental health crisis. In a broad psychological sense, there are many proofs that these practices have been the main culprit for suicidal ideation and PTSD albeit some medical facilities not recognizing it, according to the Action Plan.
On a similar note, data on Albanian crime and the direct correlation between said crime and severe mental health diagnoses is practically nonexistent because of the many limitations, such as "impeding" the reintegration of the victims because of "a lack of state social services, a lack of financial stability, problems accessing justice and a weak bureaucracy."
Online Counseling Program
It seems as though Albania is one of the listed countries "that lies within 76% to 85% of people with severe mental disorders who do not receive treatment for their mental disorders." According to data from 2020, Albania has "the lowest number of doctors and nurses per capita in Europe" and "at least 765 Albanian doctors are working in Germany." These statistics are shocking because the Albanian economy has actually had its employment rate grow by 3.4% in 2021, but its health care system still struggles with underfunding.
The spread of COVID-19 in 2020 was the icing on the cake for making a dire global mental health situation even direr. At the same time, it did seem like a blessing in disguise because the Albanian Government acted swiftly during this global state of emergency by establishing an exclusively online counseling program that Foundation Together Albania (FTA) sponsored through Mental Health Europe.
Within two weeks of the implementation of the lockdown, this website experienced a 50% increase in traffic. The features included chats with mental health professionals and 24/7 emergency online intervention tools. Most notably, the users that contributed to that increase brought up issues such as anxiety, job loss, depression and relationship crises. These are the kinds of programs and approaches that go towards efforts to fund and raise awareness about mental health in Albania and should have frequent presentations to the public.
The Future
Mental health in Albania is a serious issue, but also a problem that authorities largely ignore. Albanian culture is overly stuck in a tradition that the government fails to recognize depression and anxiety as serious illnesses. At this point in time, NGOs and online counseling through FTA could be the solutions in terms of helpful collectives and organizations.
Albania is an example of a country that is going through a period of "post-socialism," which, in turn, indicates the status of its health care system, which ties back to the lackluster funding. In 2012, Albania passed a new mental health law, Law No. 44, which shines a light on the variables that make sure that people receive proper mandated health care, and "the provision of a social environment suited for persons with mental health disorders," which would amount to more than just institutions.
– Robin Kalellis
Photo: Flickr

https://borgenproject.org/wp-content/uploads/logo.jpg
0
0
Jennifer Philipp
https://borgenproject.org/wp-content/uploads/logo.jpg
Jennifer Philipp
2023-02-07 07:30:31
2023-02-06 10:08:25
A Beacon of Hope for Mental Health in Albania