3 Ways to Expand Health Care in Africa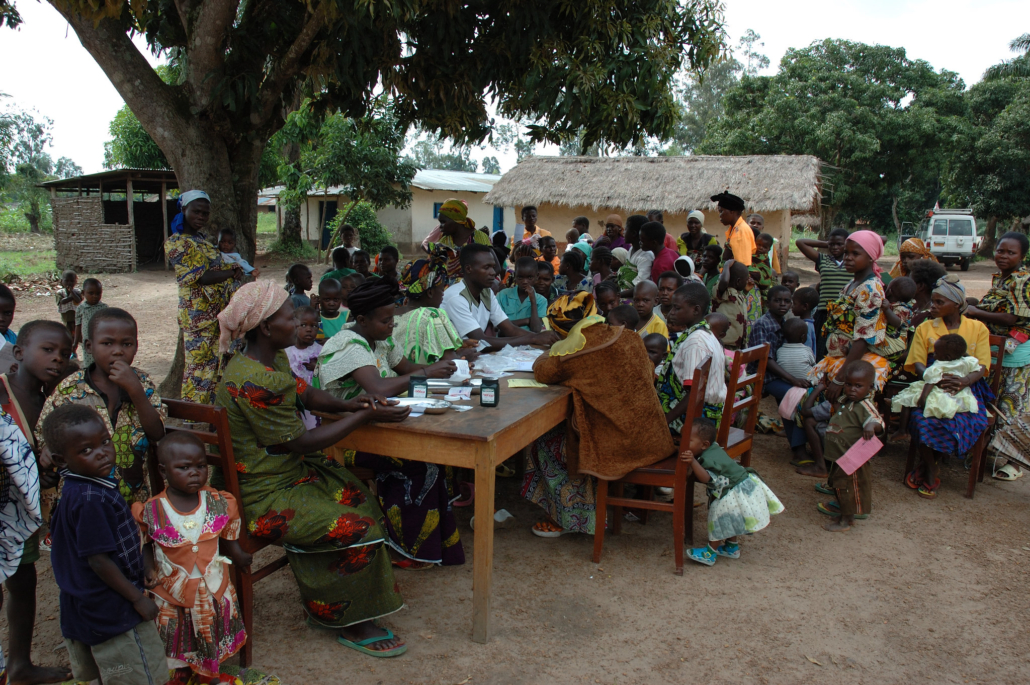 "Africa, which accounts for almost 17% of the world's population, represents only 3% of global drug production," the World Economic Forum stated. With the ongoing poverty issues in Africa, the country has been at a disadvantage in terms of providing adequate health care to its citizens. For example, with the COVID-19 pandemic, Africa was last in line to access vaccines and PPE to stop the spread of the virus. Africa needs to consider ways to expand health care. After all, inadequate health care in Africa plays a big role in the deaths that various diseases cause each year.
Poverty prevents others from considering countries as important as they should be which leads to many disadvantages. However, hope still exists as there are many ways to expand health care such as through private-sector engagement, a streamlined regulatory environment and strong coordination across the manufacturing ecosystem. Despite these ways, global support is one of the biggest factors to strengthen global health security.
Private Sector Engagement
A private sector business refers to a business that private individuals run rather than the government. Although it may be hard to develop a fully functional business in Africa due to insufficient resources, individuals can start a business in another country that has enough resources and supply its products to African citizens or even promote "made in Africa" products. According to the World Economic Forum, despite the costs that may arise when trying to help other people, international organizations can advocate for support from the government and could potentially collect donations to support a good cause.
Finances are not as big an issue to expand health care in Africa, but rather a lack of motivation in individuals to find ways to engage in the private sector to advocate for a cause. Individuals typically depend on the public sector to fund and increase accessibility to health care but, it is not enough to meet the demands of millions of people, especially during a global crisis.
Streamlined Regulatory Environment
With drug manufacturing and distribution, a streamlined regulatory system needs to be present in order to ensure all manufacturers follow regulations to provide safety and quality among the products. To date, Africa has not adopted a streamlined system which has led to weak and misaligned policies ultimately, making the process of product manufacturing to be very inefficient and ineffective by lengthening the process by four to seven years.
Despite this, a newly developed organization African Medicines Agency (AMA) aims to strengthen the policies regarding product/drug manufacturing by having regulatory authorities. Supporting this organization would inherently mean high-quality local products such as drugs and other health care products would reach the people that are in most need. However, this organization has gained support from only 23 out of 55 African countries, the World Economic Forum reported. Full ratification would allow the adoption of a streamlined regulatory environment that makes access to health care in Africa much more efficient and safe.
Strong Coordination Across the Manufacturing Ecosystem
To support the population of more than 1 billion people in the continent of Africa, "strong coordination across the manufacturing ecosystem" is necessary, according to the World Economic Forum. Manufacturers need to work together to ensure enough products are available for everyone to use. In order to develop such an ecosystem, understanding the current capacities of production is essential in order to grow and develop products that may require additional resources to produce. For example, manufacturing and producing drugs may not be a possibility in some parts of Africa in which considerations and goals need to emerge to develop such facilities in the future to increase products to meet the demands of all citizens.
The African Union and the Africa CDC's Partnerships for African Vaccine Manufacturing Framework for Action are some examples of frameworks to boost manufacturing in Africa. Partnering with motivated organizations that have plans to help out with broader health care access can help Africa ensure that the basic needs of all citizens are met in an organized and effective manner.
Support in expanding health care in Africa could reduce the impact that a lack of accessibility to health care. However, more emphasis and adoption of certain approaches in necessary to obtain better health care for individuals.
– Parth Patel
Photo: Flickr
https://borgenproject.org/wp-content/uploads/logo.jpg
0
0
Jennifer Philipp
https://borgenproject.org/wp-content/uploads/logo.jpg
Jennifer Philipp
2023-02-07 07:30:56
2023-02-06 09:22:27
3 Ways to Expand Health Care in Africa