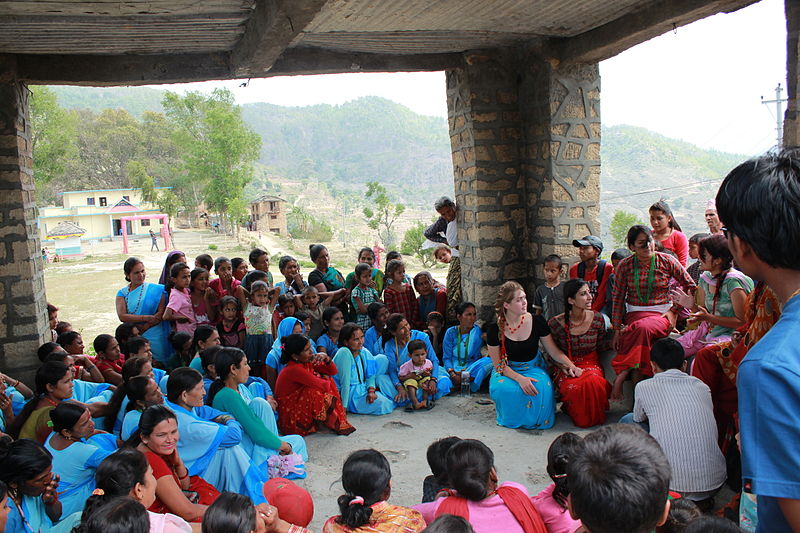 Each day, more than 800 million women and girls menstruate, yet people often leave periods out of conversations regarding poverty, global health and progress. Menstruation, education and poverty link together. Most who menstruate experience their first period between ages 10 and 16. Menstruation can cause other complications for children already in poverty. Despite efforts to include menstruation in these conversations, stigma and shame still often prevail when discussions arise.
In order to have a healthy period, people need access to clean water and sanitation. More than 35 percent of the world's population lack these necessities. Without necessary hygiene measures, menstruation can result in illness and death.
Menstruation, Education and Poverty
In addition to these concerns about physical well-being and safety, menstruation can negatively affect a child's education in a number of ways. Lack of proper sanitation and menstrual hygiene products such as tampons and sanitary pads can lead to missed school days around the time of a period.
When logistical concerns combine with the common stigma about periods and menstruation, people who menstruate miss out on valuable education. In Ghana, a nation where 8 percent of people live in extreme poverty, over 95 percent of students who menstruate reported frequent absences from school due to their period.
Fighting Back
While stigma and the lack of access to sanitary products continue to be a problem, various global initiatives are acting to combat this threat to health and safety. In 2013, the German nonprofit WASH United named May 28th Menstrual Hygiene Day, aiming to educate the public and fight stigmatization around menstruation globally.
May 28th is more than just a day to educate and enact action. It also symbolically ties to menstruation. May, the fifth month of the year, represents the average of five days that menstruation lasts each cycle. The number 28 represents the average length in days of a menstrual cycle.
WASH United is not the only organization realizing the importance of including menstruation in the conversations surrounding poverty and global health. The global nonprofit PERIOD is working to provide quality menstrual care, education and opportunities for those who menstruate. The Pad Project works on the ground in impoverished areas installing sustainable, locally sourced machines that produce pads, creating both necessary sanitary products and jobs. These two nonprofits both additionally stress the importance of proper menstrual care in order to ensure that menstruation does not limit a child's education.
Looking Forward
Menstruation is not just a concern for the 26 percent of the global population who experiences it. There is a great need for education on the process and common challenges of menstruation in order to improve health and access to necessary care. In the fight to improve menstrual health around the globe, it is imperative that people teach menstruation as a natural, biological process that is healthy for the body, and not something that is shameful or unsanitary.
When people who menstruate have confidence in the tools they use during their period, as well as access to basic needs of water and sanitation, then menstruation, education and poverty can begin to destigmatize and children can face less of a barrier in obtaining the schooling, comfort and safety they deserve.
– Elizabeth Reece Baker
Photo: Wikimedia Commons
https://borgenproject.org/wp-content/uploads/The_Borgen_Project_Logo_small.jpg
0
0
Tatiana
https://borgenproject.org/wp-content/uploads/The_Borgen_Project_Logo_small.jpg
Tatiana
2020-02-10 07:30:28
2020-02-06 07:06:22
Menstruation, Education and Poverty