Iran Improving Medical Education in Iraq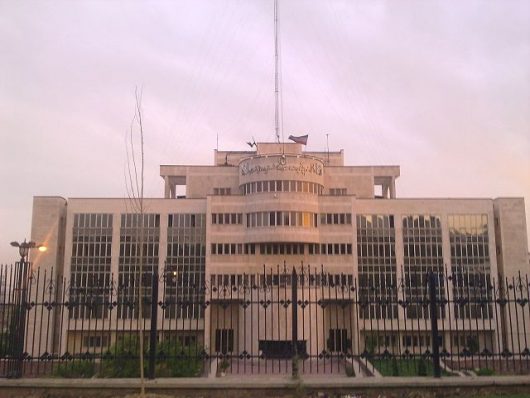 Since the conclusion of the Iraq War, the relationship between border countries Iran and Iraq shifted into a new era of close diplomatic and economic relations. In a recent press release, Iran agreed to construct Iraq's first foreign University of Medical Sciences after nearly two decades of destruction.
The relationship between the two countries has not always been cordial. Turmoil severely increased during the Iran-Iraq War from 1980 – 1988. During the Bush administration, United States Special Operations Forces conducted cross-border operations within southern Iraq. The demise of Saddam Hussein in 2003 created civil conflict and political unrest, severely affecting the medical education in Iraq and causing conflict between neighboring countries.
The tension between Iraq and Iran further increased in 2007, when the U.S. Congress agreed to fund up to $400 million for increased covert operations designed to destabilize Iran's religious leadership and gather information about the country's nuclear-weapons program. Iraq was unintentionally caught in the dispute between the US and Iran.
The Iraqi government depended on the 140,000 US troops stationed throughout the country, but its Kurdish and Shia leaders had strong alliances with Iran. Frequent threats and deadly attacks caused a mass departure of senior medical professors from Iraq. The exodus of Iraq's healthcare workforce adversely impacted the medical training programs, leadership, and mainly, educational system. By the end of 2011, U.S. military forces were completely withdrawn from Iraq, officially ending the Iraq War.
Seven months after U.S. influence declined, Syria, Iraq and Iran signed a natural gas agreement which allowed for the construction of a $10 billion pipeline connecting Iraq and Syria directly to Iraq's natural gas fields. The pipeline took six years to build and was officially completed in 2016.
Recently, Iran publicly announced its agreement to begin exporting natural gas to Iraq for $3.7 billion per year. The relationship between the two countries continues to strengthen as U.S. involvement decreases.
On Thursday, the Iranian Deputy Health Minister Dr. Bagher Larijani and Iraqi medical officials met in Tehran to discuss joint projects. The group achieved initial agreements to collaborate on various educational and scientific programs, This includes the establishment of Iraq's first foreign University of Medical Sciences. Iran's Ministry of Health will supervise the project. The Tehran University of Medical Sciences, the largest medical university in Iran, will construct it.
"This project is being pursued in earnest by the educational department of Iran's Ministry of Health," Dr. Larijani stated, "(and it is) in line with the development of medical science education in Iraq."
The Deputy Health Minister also mentioned that the two countries discussed collaborative teacher/student transfer programs and the creation of "joint scientific networks" in medical research and scientific production. The unification between border countries has propelled Iraq into a positive direction after nearly two decades of civil destruction. According to the United Nations Educational, Scientific and Cultural Organization (UNESCO), during the Iraq War "approximately 61 universities and college buildings were war damaged and 101 college buildings were looted."
Currently, there are 24 certified medical colleges in Iraq, all of which are governmental and operate under the Iraqi Ministry of Higher Education. The medical education in Iraq faces numerous challenges. Both the curriculum and teaching methods are outdated, and there is a lack of suitable facilities. The colleges are focused on increasing student attendance rather than updating old curriculum and forming universal guidelines between medical schools.
Beyond the partnership with Iran, Iraq's strategic plan to reconstruct and progress the medical education in Iraq is unclear. The Iraqi Ministry of Higher Education has not released a project proposal or curriculum plans yet.
– Madison O'Connell
Photo: Google
https://borgenproject.org/wp-content/uploads/logo.jpg
0
0
Kim Thelwell
https://borgenproject.org/wp-content/uploads/logo.jpg
Kim Thelwell
2017-09-18 01:30:10
2020-06-29 16:51:07
Iran Improving Medical Education in Iraq