Mann Deshi Bank is Changing Lives in Rural India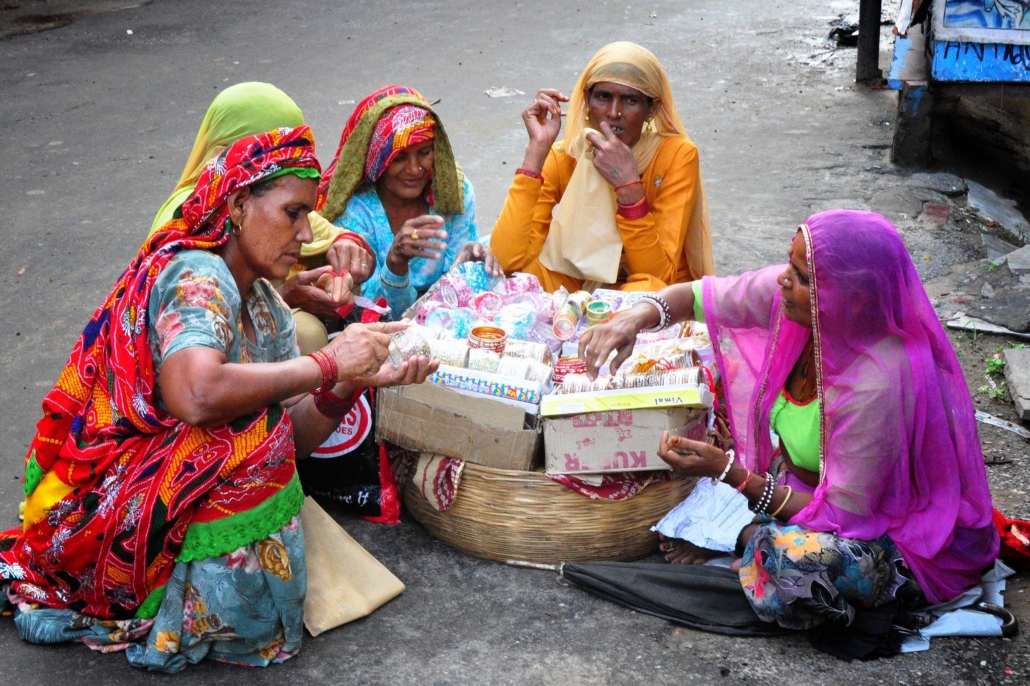 A time-tested way out of the poverty cycle is starting a small business. Talent and hard work, when supported by capital investment, can build a business, bringing an idea to life. Today, rural micro-credit institutions like Mann Deshi Bank are changing lives by doing this as the next chapter of the small entrepreneurship revolution story is underway.
The Foundation
Chetna Gala Sinha, the founder of the Mann Deshi Bank, started the bank in 1996 with a determined team of a few rural illiterate neighborhood women. It all started when Chetna's friend and neighbor, Kantabai, came to her for some friendly advice.
Kantabai wanted to open a savings account to make a daily deposit of 10 rupees (less than 15 cents), but the Bank would not open her account as the amount was too small. According to a recent World Bank report, India has around 224 million people living under the poverty line of $1.90 a day; there are millions of women facing the same predicament.
Unfazed by hurdles, Chetna and her friends decided to take matters in their own hands. After months of persistent effort, they were able to obtain a banking license from the Reserve Bank of India. They started Mann Deshi Mahila Sehkari Bank, the first cooperative bank in India solely run and owned by rural women.
There are numerous rural banks in India today that bolster the growth of small-scale businesses and first-time business owners through micro-loans, loans that are only a fraction of a traditional loan amount at maybe $25 or less. What makes Mann Deshi Bank unique, though, is the extra mile it goes. It builds community and long-term support helping customers along the tumultuous journey of a small-scale woman entrepreneur.
Support Group
Mann Deshi Bank started in Mhaswad, a drought-prone village in the state of Maharashtra, India. Today, the bank has branches at six different locations within the state. When a customer borrows money from any of the bank branches, she comes in contact with a family of female entrepreneurs. These individuals face similar socio-economic hurdles in their entrepreneurship journey including the facts that:
They are women who are traditionally dependent on male family members for money.
They live in small villages.
They save small amounts of money on an everyday basis.
They want to start a business.
Workshops, classroom lessons and annual cultural events give a sense of belonging to women entrepreneurs by regularly discussing motivational success stories, offering them customized advisory services and providing a place to network. Together they build a community that engages small business owners, providing them strong emotional and social support essential for successful entrepreneurship. Sugrabi Mulani, one of the beneficiaries of the Bank says, "Mann Deshi's financial management training was very helpful and the bank also gave me several loans to expand my business. But most of all, I met so many women and I knew I was not alone."
Financial Literacy
Most customers of Mann Deshi Bank have never been to school. Many of them run businesses that survive on daily or weekly income. To help them overcome everyday challenges, Mann Deshi Bank is changing lives by offering short-term vocational training courses in sewing, basic computers and cattle breeding, etc. In addition, business development workshops that the Bank offers helps new entrepreneurs understand key aspects of running a profitable business, such as:
The ratio of profit and investment.
The importance of insurance.
The significance of marketing.
Inventory management among others.
On average, trainees report a 25 percent increase in average annual income which includes 35 percent of women who expanded their business through weekly/regional markets.
In 2006, Mann Deshi Bank established Mann Deshi Business School for Rural Women and designed an affordable year-long MBA program in collaboration with CRISIL and National Payments Corporation. Students can leverage this program to learn essential skills related to marketing, expansion and management of a business. To date, 40,000 women have participated in various programs that the Bank and its schools run.
One of these women is Kavita Bhivre. Kavita participated in one of the Business Development Workshops offered by the Bank. After learning the basics of profit and loan, she went on to pursue her MBA that Mann Deshi Bank Business School offered. Employing her newly earned skills and a small loan from the bank, she opened a bangle shop and successfully turned herself from a stay-at-home mom into a businesswoman. Today, she is not only financially independent but also supports her family. Like her, 67 percent of women have started earning an income after graduating from the specially designed MBA program.
Sports Tournaments
Sports can act as a lever to uplift a whole family from poverty in a single lifetime. A state-level player can easily afford a house, electricity, clean water and education for children. However, less than 2 percent of girls participate in sports in Maharashtra. The bank took the initiative to organize open-house sporting events under the scheme called Mann Deshi Champions. The initiative serves two important purposes including to:
Nourish physical and mental well-being.
Promote sports as a viable career option in drought-prone villages.
In 2010, when the tournament started, 500 children participated in various racing competitions. Over the course of nine years, 4,000 children have benefitted from such events. Every year, hundreds of school-going children between the age of 10 and 16 go to the tournament grounds to participate in sporting events like wrestling, long jump and marathon running.
Under the program, children receive sports training sessions under the guidance of qualified sports coaches. Moreover, prospective outstanding athletes garner specialized professional training.
Young girls like Vaishnavi Sawant, Reshma Kewate and Poonam Kalel, who received training through initiatives of Mann Deshi and went on to win medals at a Northern Virginia regional competition in 2017, inspire the Champions. They hope to play in the Olympics and win medals for their country one day.
The Impact
Mann Deshi Bank is changing lives and has become a way of life for thousands of people. What started as a microfinance bank 30 years ago, is now a reliable partner in growth for women who want to earn a livelihood or financially support their families. With $13 million in deposits spread across 90,000 women account holders, Mann Deshi has become a force to reckon with. The Bank also broadcasts a community radio which has 150,000 listeners spread across 110 villages within a 50 km radius. The radio programs consistently encourage women to start their own business. Last year, with six other peers, Chetna Sinha, the Chairman and Founder of Mann Deshi Bank, chaired the 48th Annual Meeting of World Economic Forum in Switzerland.
– Himja Sethi
Photo: Flickr
https://borgenproject.org/wp-content/uploads/logo.jpg
0
0
Kim Thelwell
https://borgenproject.org/wp-content/uploads/logo.jpg
Kim Thelwell
2019-04-25 02:29:54
2020-01-03 10:03:13
Mann Deshi Bank is Changing Lives in Rural India