Malaria in Zanzibar: Conquering Disease with Technology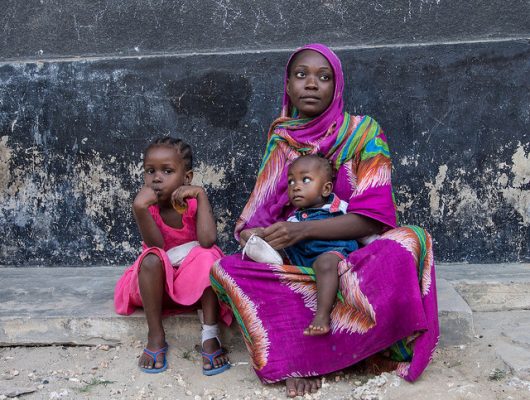 Among other diseases endemic to the region, malaria presents a constant danger in sub-Saharan Africa. While the disease continues to spread, new methods and technology are utilized to contain and treat it. Habiba Suleiman Sefu, a malaria surveillance officer, stands on the front lines of this fight on the archipelago of Zanzibar, off the coast of Tanzania.
Malaria is by far the deadliest disease known to mankind, killing more than 1,000 children a year. Most victims of the disease live in sub-Saharan Africa, in moist, humid regions where disease-carrying mosquitoes thrive. While the disease is not contagious, it is blood-borne and can spread quickly in areas with poor sanitation and standing water.
Historically, malaria in Zanzibar has been a constant danger, as it is the leading cause of death in mainland Africa. In 2000, malaria accounted for 30 to 50 percent of all hospital admissions and approximately half of all hospital deaths.
Sefu, 29, is an environmental science graduate and works as a malaria surveillance officer in the village of Shikani, in the southwest region of Zanzibar. Habiba tracks and treats malaria on the archipelago using her tablet, mobile phone and motorcycle, all supplied to her by the U.S. President's Malaria Initiative (PMI).
When a case of malaria is reported at the local clinic in Shikani, Sefu receives an SMS message on her mobile phone. She then visits the family of the patient and tests them for the disease. If it is detected, she distributes medication and encourages affected individuals to go to the hospital.
In addition to treating malaria, Sefu educates families on the disease and makes certain that they are aware of contributing risk factors. She makes sure that families understand the importance of intact mosquito nets, insecticide, and the elimination of standing water, which provides a breeding ground for mosquitoes.
Sefu represents a new generation of disease control, utilizing new methods and technology to target malaria at its source and stop outbreaks before they begin. These new methods of malaria identification and treatment have yielded unprecedented results in fighting the disease. In fact, the prevalence of malaria in Zanzibar was reduced from 40 percent in 2005 to less than one percent in 2012. In addition, hospital admissions for malaria decreased to less than five percent in 2012, and no malaria-related deaths have been reported in Zanzibar since 2009.
While malaria has historically been a problem in sub-Saharan Africa, places like Zanzibar are making great strides towards eradicating the disease through the use of new technology and tracking methods. These methods have effectively eliminated malaria in Zanzibar, and with the use of surveillance officers like Sefu, malaria can be similarly eradicated on the African mainland.
– Chasen Turk
Photo: Flickr
https://borgenproject.org/wp-content/uploads/logo.jpg
0
0
Borgen Project
https://borgenproject.org/wp-content/uploads/logo.jpg
Borgen Project
2017-04-09 01:30:08
2020-04-30 13:16:22
Malaria in Zanzibar: Conquering Disease with Technology