Life Expectancy On the Rise in Africa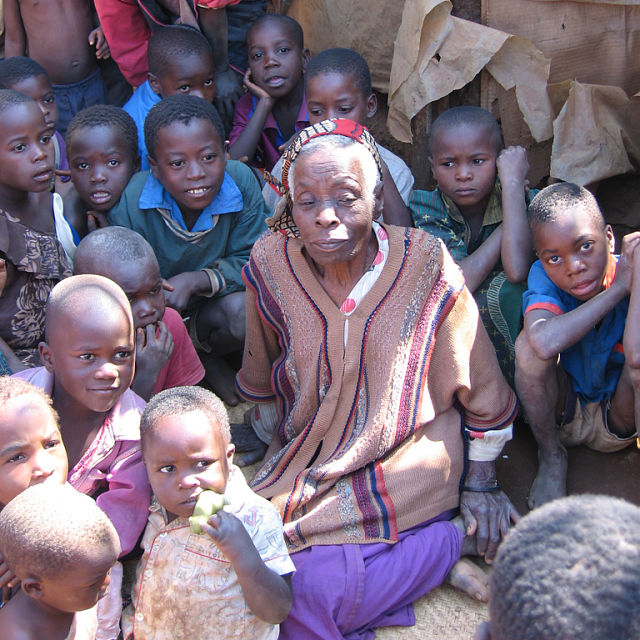 Life expectancy is one of the methods used to measure health in various countries. Countries with low life expectancies usually have problems maintaining health and longevity, while countries with higher life expectancies generally have better healthcare and longevity. Africa is a continent that has long had a very low life expectancy; however, in recent years the life expectancy in Africa has fortunately been on the rise.
Since 2000, the average life expectancy in African countries has increased from 20 percent to 42 percent. That is the biggest increase in life expectancy recorded in that time frame in all regions around the world. One of the biggest life expectancy increases has occurred in Malawi. Malawi's life expectancy in 2000 was 44.1 years. In 2014, it was reported that the new life expectancy in Malawi was 62.7 years – a 42.2 percent increase.
Health and welfare improvements are one of the main reasons why life expectancy in Africa has been on the rise. One of the biggest health issues that Africa has been plagued with is the HIV/AIDS epidemic. HIV/AIDS has tragically claimed many lives in Africa, which is a large reason why life expectancy was so low. Treating these diseases was difficult at the height of the epidemic, so many Africans unfortunately died. Because HIV/AIDS has been such a huge issue, there has been a lot of research done to help alleviate the problem. Improvements in medication and treatment have helped Africans and others around the world combat the AIDS epidemic. Not only is there now medicine available to help suppress the disease, but this medicine has become much more affordable for all people, including those in developing countries.
Although an epidemic, HIV/AIDS was not the only problem that African countries suffered from. Malaria was also an issue that affected life expectancy in Africa. However, strides have since been made to alleviate that issue as well. The World Health Organization (WHO) in Africa has reported that the rate of malaria has decreased by 66 percent since the year 2000. More importantly, malaria in African children under the age of five has decreased by 71 percent. This is important because more children are surviving in Africa. Prior to these improvements, HIV/AIDS and malaria have claimed many lives of children under the age of five. Since healthcare – and access to it – has increased in Africa, more children are surviving past age five. Once these kids clear the first five years of their lives, it is much more likely that they will grow up to reach the age of 60.
Life expectancy in Africa has increased and things are only looking to get better. Not only has the life expectancy dramatically increased, it is beginning to look like malaria may be eliminated by 2020 and HIV/AIDS by 2030. This will surely serve to further increase the life expectancy of African countries, as well as elsewhere around the world.
– Daniel Borjas
Photo: Flickr
https://borgenproject.org/wp-content/uploads/logo.jpg
0
0
Kim Thelwell
https://borgenproject.org/wp-content/uploads/logo.jpg
Kim Thelwell
2017-11-10 01:30:25
2019-12-23 09:28:19
Life Expectancy On the Rise in Africa