Kurdish Refugees in Ireland Find a Home in Carrick-On-Shannon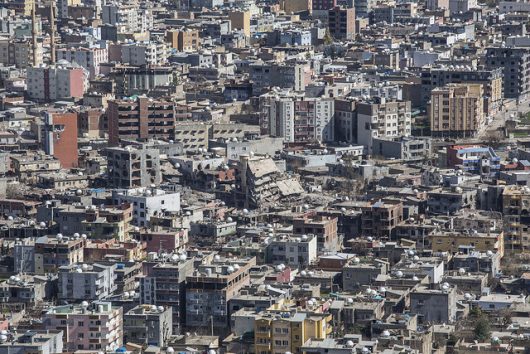 Western Ireland does not have much in common with the Kurdish regions of Iran, Iraq, Turkey and Syria. It lacks the mountainous sanctuary that harbored the traditional nomadic lifestyle of the Kurds, as well as the constant ethnic battles. What Carrick-on-Shannon, a small town in the west of Ireland, does have is Kurd-owned businesses, Kurdish athletes and Kurdish New Year celebrations.
With a population estimated to be around 30 million people, the Kurdish ethnic group is one of the largest stateless nations in the world. Years of political turmoil in their traditional homeland of Kurdistan has forced the Kurdish population to become divided along the borders of Iran, Turkey, Iraq and Syria after centuries of persecution. Currently, 1.2 million Kurds live outside of Kurdistan.
The group of Kurdish families, who were first resettled in Carrick-on-Shannon by the United Nations, fled from years of political persecution in Iran and Iraq. After escaping from the violence against their ethnic group in Iran in 1979, many Kurds crossed into their relatively safe neighbor Iraq. The Iraq War in 2003 then forced Kurds to live in refugee camps toward the Iraq-Jordan border. In 2005 and 2006, around 100 Kurdish refugees in Ireland were resettled to Carrick-on-Shannon.
The Irish government, through services that now comprise the Irish Refugee Protection Programme, helped these Kurdish refugees in Ireland build a home in Carrick-on-Shannon. Adults enrolled in language courses to learn English while receiving social welfare to support their families, and children attended local schools.
However, government assistance wasn't the only welcoming committee for the Kurds. Volunteers from the small Irish town brought food and clothes and built relationships with the mostly Muslim group of Kurds who resettled in their town. Nuns helped them practice English and tutored them in school subjects to help alleviate the difficulties of the language barrier. Though it was not easy, the small community came to foster a mutual respect between its old residents and the new.
After over a decade, the Kurds of Carrick-on-Shannon have become an integrated part of the town. The young refugees, like Halala Ahmadi, who was born in a refugee camp in Iraq and arrived in Ireland as a 15-year-old, have received opportunities for education, work and freedom of which their parents could only dream.
This success story of resettlement offers hope during times when the fate of refugees in Europe remains uncertain. With the support of both the Irish government and volunteers, friends and neighbors in Carrick-on-Shannon, these Kurdish refugees in Ireland have been able to claim a new home after years of displacement.
– Richa Bijlani
Photo: Flickr
https://borgenproject.org/wp-content/uploads/logo.jpg
0
0
Kim Thelwell
https://borgenproject.org/wp-content/uploads/logo.jpg
Kim Thelwell
2017-10-19 01:30:02
2020-06-23 14:56:59
Kurdish Refugees in Ireland Find a Home in Carrick-On-Shannon