The Working Poor: The Poverty in Ireland You Don't See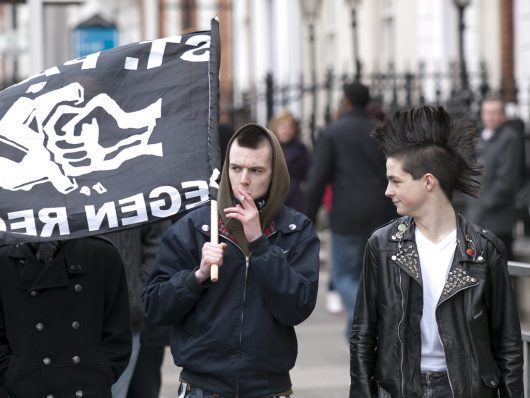 Despite a flourishing economy, poverty in Ireland and deprivation rates are on the rise with an increasing number of employed Irish citizens living in deprivation. According to Social Justice Ireland, 16% of Irish adults living below the poverty line are employed and many more lack basic necessities.
Ireland's Economy vs Deprivation Rates
Ireland's economy has all but recovered since the 2008 European economic crisis that resulted in Irish citizens losing more of their personal wealth than any other nation during that time, but people in Ireland still struggle remaining above the poverty line.
While Ireland's consistent poverty rate wavers around eight percent, the "hidden" poverty in Ireland lies in Ireland's deprivation rate. The Central Statistics Office reports that Ireland's deprivation rate increased to nearly 30% from 13.8% in 2008.
Deprivation rates reflect those who cannot afford at least two basic items of the 11 on the deprivation index. According to the Department of Social Protection, the inability to afford to heat at some stage in the last year or two pairs of strong shoes is some of the index examples.
Despite the struggling deprivation rates, Ireland's GDP and the unemployment rate are on the rise. The country's GDP growth rate was 3.8% greater than the EU average in 2014, and unemployment currently rests at 7.8%, down from 9.2% last year.
Ireland to Spain: The Deprivation Trend
Unfortunately, though, the rising poverty in Ireland and high deprivation rates mirror the poverty phenomenon occurring in Spain.
Just like Ireland, Spain received an economic resurgence after the European economic crisis. Also similar to Ireland, regaining economic footing was met with a volatile labor market and the prevalence of short-term labor contracts. Such unrest seems to directly counter Spain's rising unemployment and poverty rates, but as with Ireland, things are not always as they seem.
Both countries' increasing deprivation rates among the employed is an indicator that labor reform is essential towards reducing poverty in Ireland and Spain. In addition to increasing wages by 3.5% in 2014, Ireland is working to address high turnover rates and a critical shortage of skilled workers in sectors such as engineering, health and finance.
As both countries focus on restructuring their respective labor markets, restoring living conditions in Ireland is the second phase of recovery from the Eurozone crisis.
Ways Ireland Can Reduce Poverty Rates
The World Alliance of Cities Against Poverty (WACAP) highlighted three simple steps that Ireland could take to reduce poverty. These steps included increasing accessibility to education, eliminating violence and encouraging innovation and realization of potential.
In addition to implementing these changes, the Irish Times offers a few more solutions that could further reduce poverty — protecting welfare rates, providing more financial support for single parents and investing in free and equitable access to healthcare for all children.
Even in a developed country such as Ireland, more work needs to be done to help uplift both the employed and unemployed who live below the poverty line or are at risk of living in poverty.
– Daniela Sarabia
Photo: Flickr
https://borgenproject.org/wp-content/uploads/logo.jpg
0
0
Borgen Project
https://borgenproject.org/wp-content/uploads/logo.jpg
Borgen Project
2016-10-02 01:30:55
2020-06-09 14:07:38
The Working Poor: The Poverty in Ireland You Don't See