How Israel Stopped Human Trafficking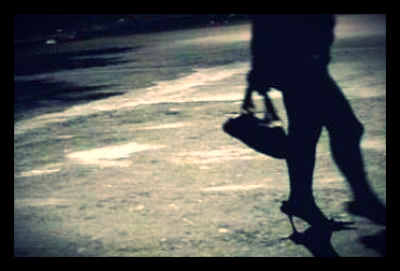 In the span of about five years Israel has seen monumental changes in its country's reputation as being sympathetic to human trafficking.
As of 2005 Israel was listed on Tier 3 by the U.S. State Department in its efforts to fight and prevent human trafficking. As the bottom in the scale Tier 3 is reserved for those shame-faced countries whose governments "do not fully comply with the minimum standards and are not making significant efforts to do so." Israel at this time was still considered one of the main destinations for the trafficking in woman – primarily those from the former Soviet Union.
The U.S. State Department's harsh labeling of Israel as being on the same Tier as non-democratic countries such as Sudan and Somalia shamed Israel into action. Knesset member David Tsur of the HaTenua Party and chairman of the Subcommittee on Trafficking in Women and Prostitution stated, "If I were a seasoned and professional politician, I would say that the decision to act was not related to the Americans, but the reality was that without the whip of the State Department, we would not have taken serious steps. We understood that if we didn't address the problem, aid funds would be stalled, and very quickly we would have a new center of criminal activity on our hands."
As the law stood, victims of human trafficking were treated as criminals, making it very difficult and unlikely for them to come forward and report their abuse. This was one of the first things to be changed as Israel began to make anti-human-trafficking a priority. Government-funded shelters were set up for trafficked women who'd filed complaints where they received medical treatment and underwent rehabilitation.
Congruent to decriminalizing the victims, starting in 2006 perpetrators were given 20 year sentences for human trafficking violations. As of the U.S. State Department's 2013 report on Trafficking in Persons, they declared that this still wasn't a sentence that "Commensurate[d] with the gravity of the offence."
The addition to Israel's pre-existing barrier in 2005 was monumental in preventing the trafficking of people from Egypt, which at one time was the post popular through-country and entrance into Israel for traffickers.
Since prostitution is legal in Israel there are still issues of sexual exploitation and cases of trafficking within the country, but Israel has been hugely successful in abolishing human trafficking across its borders. In a statement to Israel's Daniel Shapiro a U.S. Ambassador said, "I applaud the Government of Israel for continuing to focus on eliminating the scourge of modern day slavery. Israel has taken an all-of-government approach to tackling this global phenomenon, including legislative action in the Knesset, police training, and providing shelters and services for trafficking victims."
Other countries stand to learn a lot from Israel's example. Human trafficking has been reported in nearly every Western country, including each state within the U.S. As Israel has demonstrated, governments must recognize trafficking as a threat and allocate a full-on attack to stand a chance in eliminating it.
– Lydia Caswell
Sources: The Times of Israel, Al-Monitor, Atzum, U.S. Department of State
Photo: Jerusalem Post
https://borgenproject.org/wp-content/uploads/logo.jpg
0
0
Borgen Project
https://borgenproject.org/wp-content/uploads/logo.jpg
Borgen Project
2014-03-30 04:00:49
2018-02-26 10:35:48
How Israel Stopped Human Trafficking