Rebuilding Infrastructure in Liberia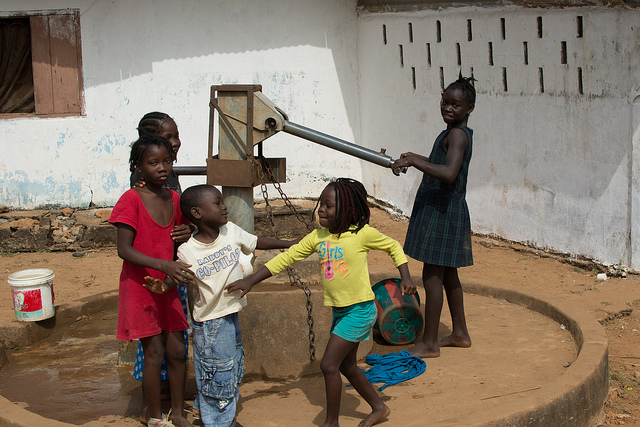 Liberia, a nation founded on Africa's west coast by former American slaves, has faced a number of hardships. It is an isolated country that was heavily damaged by a 14-year civil war lasting from 1989 to 2003. What is remarkable is how far it has come since then.
Liberia's civil war killed more than 270,000 people and displaced another 500,000. The war was also extremely damaging to infrastructure in Liberia. Many roads were completely destroyed during the war. Miles and miles of roads were ruined, and for 15 years, much of the country had no piped water or electricity. The devastation the conflict inflicted on Liberia's agricultural sector also caused the supporting infrastructure to crumble. Schools and other municipal services were wiped out in many areas.
The destruction of infrastructure in Liberia had devastating effects on the economy and the country's standard of living. The GDP fell by 85 percent from 1980 to 2003. 75 percent of Liberians live on less than $1 a day.
As thorough as the devastation of its civil war was, Liberia has made major strides since the mid-2000s. The Accra Peace Accords that ended the war and the election of a new government in 2005 brought about major change.
During this time, investors have helped Liberia rebuild a portion of its roads. The capital, Monrovia, has access to electricity and water again. Most impressively, the government did away with school fees, raising enrollment in the school system by 50 percent.
The current government and the African Development Bank recognize that rehabilitating infrastructure in Liberia is important to growing the economy and raising people out of poverty. To this end, it has developed the Agenda for Transformation, focusing on infrastructure.
The plan encourages Liberia to participate in major regional infrastructure projects promoted by the Economic Community of West African States. The government hopes to have its main roads refurbished by 2030. Ultimately, the government sees a need for increased development of rail infrastructure and other modes of transportation to facilitate growth and link the country to its neighbors. Additionally, there are still many parts of the country without power or water.
Infrastructure in Liberia will need continued rebuilding and expansion, but given the damage that almost 15 years of war wrought, it is amazing how far the country has come.
– Andrew Revord
Photo: Flickr
https://borgenproject.org/wp-content/uploads/logo.jpg
0
0
Borgen Project
https://borgenproject.org/wp-content/uploads/logo.jpg
Borgen Project
2017-12-11 18:00:47
2020-01-03 19:47:56
Rebuilding Infrastructure in Liberia