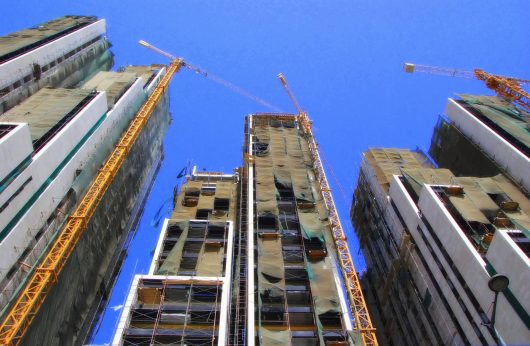 The country of Lebanon has experienced years of domestic instability and conflict. However, prior to the civil war that began in 1975, the former French colony was a luxurious tourist destination. Its capital, Beirut, was commonly known as the Paris of the Middle East. With the significant rebuilding of infrastructure in Lebanon, many hope that Beirut may once again be in the international spotlight.
Rebuilding Infrastructure in Lebanon
Following the 2005 peace agreement, Lebanon's economy grew at an extraordinarily fast rate for a number of years. Growth exceeded 8 percent within a four-year period, from 2007 to 2010. However, even at that time, the country's needs were immense.
Lebanon's current gross domestic product is $47 billion, yet the 2010 estimate of necessary spending on infrastructure in Lebanon topped $20 billion. At that time, one government minister suggested that the most valuable development efforts would include projects to connect areas outside the capital with Beirut and the completion of a transportation corridor across the country's north-south axis.
A 2013 report detailed the results of one $30 million program to repair and enhance infrastructure in Lebanon. Coordinated through the World Bank, the program resulted in the rehabilitation of 175 kilometers of roads as well as reconstruction of 17 public buildings. It benefitted an estimated 178 municipalities across the country.
Recent Developments
More recently, the country's improved trajectory has been somewhat obstructed by the civil war in neighboring Syria. Lebanon has hosted the largest number of refugees from that conflict and this burden has strained the country's resources.
As a result, economic growth has also slowed. Fortunately, growth has not turned negative, and some infrastructure projects continue as the international community addresses the refugee crisis. The United Nations Development Programme and the U.S. Agency for International Development each have numerous ongoing projects in Lebanon. Additionally, international travelers are again recognizing Lebanon as a desirable vacation destination.
Improved stability and rebuilding have the potential to return Lebanon to its former status as an international hub. Such an outcome would greatly improve the lives of its six million citizens. It could also make this Mediterranean nation, with historical ties to both Europe and the Arab world, a valuable trading partner in future years.
– Paul Robertson
Photo: Flickr
https://borgenproject.org/wp-content/uploads/The_Borgen_Project_Logo_small.jpg
0
0
Clint Borgen
https://borgenproject.org/wp-content/uploads/The_Borgen_Project_Logo_small.jpg
Clint Borgen
2017-12-21 01:30:12
2019-11-14 01:49:02
Efforts Continue to Rebuild Infrastructure in Lebanon