Lessons From Indigenous Agricultural Practices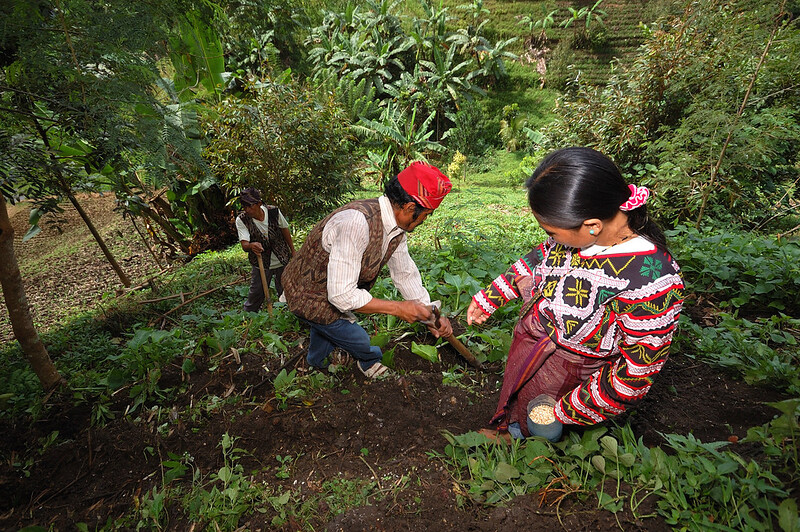 Agriculture involves land, plant and livestock cultivation. Through agriculture, people are able to use available natural resources for sustenance and income. In fact, agriculture takes up about 50% "of the world's habitable land, "an established statistic despite 821 million people experiencing food insecurity, according to 2020 data. The link between agriculture and poverty is as direct as it comes, whether in correlation to the people who do not have access to food or the people who are economically dependent on farming as their primary source of income. The more impoverished a country is, the higher the percentage of people working in the agricultural sector. The Food and Agricultural Organization (FAO) notes that 73% of the people in East Africa and 47% of the people in South Asia work in the agriculture sector. Yet, interestingly enough, experts consider agriculture as one of the most effective occupations in bringing people out of poverty. By incorporating Indigenous agricultural practices into modern-day agriculture, impoverished farmers can increase yields and productivity.
The Problems of Modern Agricultural Practices
A significant portion of the challenges modern agriculture faces stem from how people utilize the land. One of the main issues is monoculture, which involves crop specialization or growing a single crop on a large portion of land. While this practice reduces costs and caters to large-scale demand, it also, unfortunately, brings with it a high risk of crop failure because there are no other crops or wildlife to properly maintain the ecosystem. Additionally, pests are more common in the soil where one crop is grown and this, in turn, calls for higher pesticide use, which disrupts the natural balance of the soil.
While monoculture as an agricultural practice is more prolific in the developed world, developing countries still have remnants of this practice. In Indonesia, in 2020, about 14.6 million hectares of land were dedicated solely to palm oil plantations. Crop specialization often appeals to agricultural sectors because of high efficiency, reduced costs and more profits. However, these increased profits do not always translate to higher incomes for the farmers performing the work. Cocoa farming in Côte d'Ivoire provides an example, where "the household incomes of cocoa farmers" average about $2,707 annually despite the nation producing 2 million tonnes of cocoa crops per year.
Advantages of Indigenous Agricultural Practices
Considering the challenges of modern agriculture, two particular Indigenous agricultural practices may offer benefits to improve agricultural productivity and output in developing countries, improving food insecurity and the incomes of farmers with more produce to sell.
Crop Rotation: Expertly practiced by the Mayan farmers of Mesoamerica, crop rotation involves "growing different crops on the same land so that no bed or plot sees the same crop in successive seasons." Crop rotation provides a host of benefits such as "[preserving] the productive capacity of the soil," eliminating risks of both pests and crop diseases, reducing the need for pesticides and maintaining nutritional requirements for the crops and soil to thrive. This practice enables farmers to maximize their yields. The Center for Integral Small Farmer Development in the Mixteca (CEDICAM) operates mainly "in the Mixteca region of Mexico, a region categorized by its high level of environmental degradation and desertification." CEDICAM teaches farmers agricultural practices such as crop rotation and polyculture to increase agricultural success and simultaneously address food insecurity.
Agroforestry: According to the United States Department of Agriculture, "agroforestry is the intentional integration of trees and shrubs into crop and animal farming systems to create environmental, economic and social benefits." Dating back to centuries ago, Indigenous Americans utilized agroforestry for its vast range of benefits. Practicing agroforestry ensures the rejuvenation of the soil, protects crops from severe temperatures and creates a system that provides diverse resources for medicines, firewood and food.
Drawing Wisdom From Indigenous Agriculture
All over the world, Indigenous agricultural practices involve an acute knowledge of the land, working to ensure that the sustenance of human needs and the rejuvenation of land occur simultaneously. These practices can teach people how to live in harmony with the land and use natural resources in a sustainable way, safeguarding resources for generations to come.
– Owen Mutiganda
Photo: Flickr
https://borgenproject.org/wp-content/uploads/logo.jpg
0
0
Jennifer Philipp
https://borgenproject.org/wp-content/uploads/logo.jpg
Jennifer Philipp
2022-01-18 04:25:07
2022-01-18 09:48:02
Lessons From Indigenous Agricultural Practices