4 Ways India's Government Can Improve its GDP Per Capita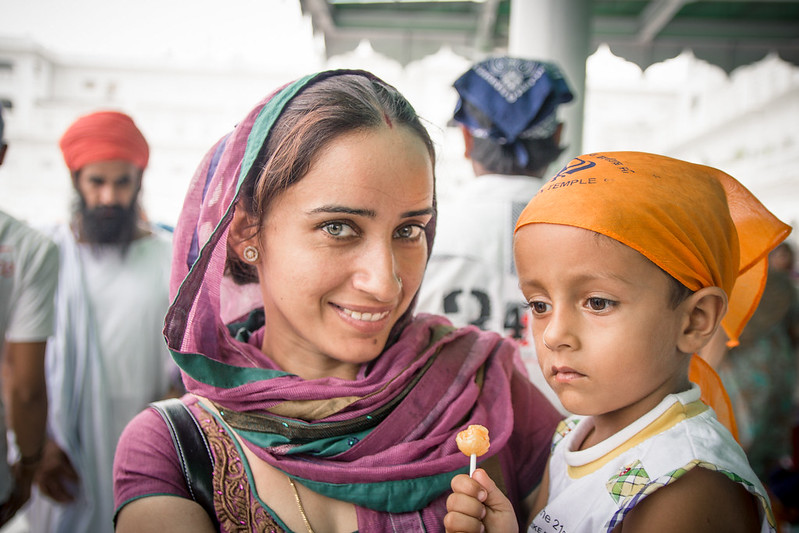 Recently, Bangladesh, once considered one of the world's poorest countries, has surpassed India in GDP per capita. This news has caused outrage among Indian citizens, but the government will not be able to mimic Bangladesh in creating a more prominent low-wage manufacturing export sector. Instead, India needs reforms that will create higher incomes for everyday workers, who are the backbone and foundation of the country's economy.
GDP per capita measures the average income earned per person in a country during a given year. In 2019, India's GDP per capita was $2,104. However, in 2020, this figure dropped to $1,876, placing the country one spot below Bangladesh, which currently has a GDP per capita of $1,887. Unlike India, Bangladesh has experienced consistent economic growth over the past three years.
Indian citizens are demanding that Narendra Modi, the country's prime minister, enact reforms and policies that will boost GDP per capita by improving wages for India's working class. Here are four ways that India could potentially boost its GDP per capita.
4 Ways India's Government Can Improve GDP
Increasing income for farmers. In India, 40% of the population works in agriculture and small-scale farming supports many poverty-level communities. However, the Indian government has historically kept prices for agricultural products low in favor of the consumer, despite the lower profits for farmers. The recently introduced 2020 Farm Acts will allow farmers to sell their products to the highest bidder, allowing them to seek higher incomes. When farmers are prospering, they support other sectors of India's economy through their own consumption. Products like fertilizer, working attire and tools are necessary for farmers, especially as they expand their business. This increase in expenditure directly creates jobs for others.
Through government expenditure and investment in infrastructure. The government controls the amount the nation spends on public matters each year. However, government spending is necessary to increase the overall GDP per capita. This year, incomes have declined for Indian citizens, meaning private consumption has also decreased. By spending money on building and repairing roads and bridges, the government will provide citizens with greater ease and efficiency in their work and create jobs in construction. Furthermore, by using more funds to pay higher salaries, private consumption will once again increase, promoting higher business investment and improving the market for imports and exports. By spending a certain amount of money, the government would benefit from the economic boost created as a result.
Urbanizing India's rural populations. Urbanization drives economic growth, and because India's farming population is so prominent, moving some of these farmers to cities would allow them to get jobs in manufacturing. Not only would this increase agricultural productivity by decreasing the number of farmers using the same amount of land, but it would help grow some of India's medium-sized cities into more prominent urban landscapes. The government can promote migration to city areas by providing incentives to rural populations, including investing in better infrastructure and urban services, such as transportation and water management. In addition, new urban populations would create a resurgence of the housing market and give banks more lending opportunities. Inevitably, more development and urbanization would create new opportunities for international investments and manufacturing exports.
Becoming competitive in high-potential sectors. India has the opportunity to create as much as $1 trillion in economic value by establishing itself as a competitive manufacturer of electronics, chemicals, textiles, auto goods and pharmaceuticals. These sectors accounted for 56% of global trade in 2018, while India only contributed to 1.5% of global exports in these areas. Greater urbanization and an increase in the manufacturing labor force would allow India's government to make this a reality. Currently, the country's imports constitute a greater percentage of global trade than its exports. By increasing competitiveness in these sectors, India would not only increase its potential for exports but also decrease its reliance on imports, curbing the amount of money spent by citizens on foreign products.
While the path to economic recovery is not always as straightforward as it seems, India's government has several means through which it can improve incomes for everyday workers. The government not only has an incentive but an obligation to create a better quality of life for its working class, which is the foundation of India's economy. Improving India's GDP per capita would directly benefit the nation and its citizens. Greater opportunities for manufacturing exports, foreign investments and urbanization are all benefits the country would reap from its own investment in its working class.
– Natasha Cornelissen
Photo: Flickr
https://borgenproject.org/wp-content/uploads/logo.jpg
0
0
Yuki
https://borgenproject.org/wp-content/uploads/logo.jpg
Yuki
2021-01-13 19:08:15
2021-01-13 19:54:05
4 Ways India's Government Can Improve its GDP Per Capita