What Are the Impacts of Microfinance, Really?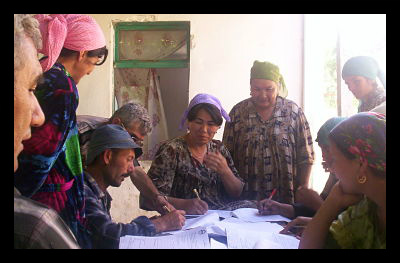 "The initial narrative around microfinance—that it was going to unleash the entrepreneurial spirit of the poor and lead to significant growth and poverty reduction—was never really all that realistic," stated Asli Demirguc-Kunt, the Director of Research at World Bank, during a Policy Research Talk held in March 2015 to discuss the role of microfinance in today's economy.
At its inception, microfinance was envisioned as a beacon of economic hope for the poor, specifically those operating small businesses, who were without access to loans and basic banking services. Given current data findings, it is debatable whether microfinance is reaching the poorest communities. Research provided by the Microfinance Information eXchange, or MIX, examines a handful of institutions and their clientele, stating how the institutions have impacted issues of poverty. One set of data shows the percentage of clients of each institution that are below the poverty line of either their respective country or the U.S. Some of the lowest percentages are three percent, 22 percent and 27 percent, while the highest are 73 percent, 80 percent and 86 percent. We are seeing that in some cases, the banks reach the poorest, but in other cases, the majority of their clients do not fall in this category.
A February 2015 policy brief from Poverty Action Lab, an organization focused on poverty research, drew several conclusions on the results of microfinance, citing its successes and failures. On the positive side, because of the accessibility of credit, some entrepreneurs have increased investments in their businesses and households have experienced greater flexibility in financial management. Although microfinance has proved beneficial in some ways, no major impacts have been seen in the level of client income, female empowerment or investment in childhood education. It was also determined that "demand of many of the microcredit products was modest."
Robert Cull, Lead Economist of the World Bank Research Department, recognized some positive results of microfinance, but also pointed out that there have been no notable improvements in income per household or wealth, and the level of poverty has not dramatically changed.
Given the varied impacts of microfinance, many question how the industry can be improved. Some are advocating for a move toward digital banking, which would make services more accessible and inclusionary, while also helping banks and their clients to cut expenses. Certain microfinance institutions charge high levels of interest to support themselves, but money saved through an increased use of online transactions may enable them to lower rates so that more customers can borrow affordably. While certain initial expectations of microfinance have not been fulfilled, many agree that the institution has had enough successes that it should remain in place but with reforms.
– Amy Russo
Sources: Devex, The Mix, Poverty Action Lab, The World Bank
Photo: Flickr
https://borgenproject.org/wp-content/uploads/logo.jpg
0
0
Borgen Project
https://borgenproject.org/wp-content/uploads/logo.jpg
Borgen Project
2015-04-14 04:00:09
2017-03-20 14:23:31
What Are the Impacts of Microfinance, Really?