Hunger in Malta Closely Linked to History of Poverty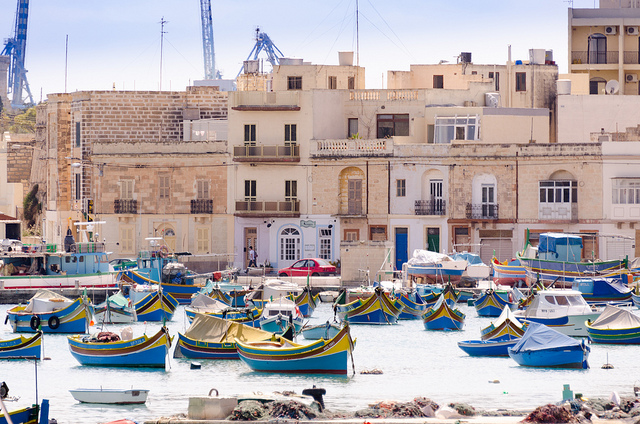 The island nation of Malta, located off the coast of Italy in the Mediterranean Sea, has been ruled by a variety of nations over the centuries because of its strategic location in the sea. It was not until 1964 that it received its independence from the United Kingdom. It is one of the world's smallest countries, but it still has its struggles, especially with hunger in Malta.
In 2015, it was reported that 16.3 percent of the Maltese population was in poverty. Additionally, the percentage of children under 18 and adults over 65 who were victims of poverty were 23.4 and 21 percent respectively. Hunger in Malta is obviously linked to poverty, because these people cannot afford to adequately feed themselves and their families. Many even said they were unable to keep their homes warm enough during the winter.
There are currently 21,000 children at risk of poverty in Malta, most of whom come from large families or single-parent households. In both cases, the household income is below the poverty line and is not enough to feed them or give them a decent upbringing. Children from these families cannot even begin to think about getting an education because their nutritional needs are barely being met.
While there has been a relatively steady, albeit small, reduction in the rate of hunger and poverty in Malta, under the administration prior to that of Prime Minister Joseph Muscat there was a significant increase. The poverty rate jumped from 20 to 24 percent and food prices were rapidly increasing, making it even more difficult for Maltese people to feed their families. The very slowly growing income rate has not been able to counteract the rapidly rising cost of living in Malta.
While it has been said that Muscat has "no interest" in addressing the challenges of people of low economic status, he at least pledged to increase the minimum wage. While this is not by any means a grand plan for the reduction of poverty and hunger in Malta, it is at least a step in the right direction. Additionally, the previous head of the National Party indicated his hopes for the improvement of conditions for Maltese people in poverty, indicating that the party would do what it could to decrease poverty.
In December 2014, an official plan was set in place for poverty reduction. The plan from the Ministry for the Family and Social Solidarity puts 94 strategic actions in place through 2024.These strategies address poverty from specific angles such as social services, health and environment, culture, income and social benefits, education and employment. However, there are flaws in this plan too, as the ministry says part of the plan is to "empower vulnerable groups to become less welfare dependent." This does not imply any concrete action, and suggests that Maltese people in poverty can simply "become" wealthier.
There is much to be done in Malta, and hopefully the government will put in place more concrete strategies for lifting their people out of poverty and reducing hunger. Until then, the ten-year plan will have to suffice, and should have some positive impact on people in poverty.
– Liyanga De Silva
Photo: Flickr
https://borgenproject.org/wp-content/uploads/logo.jpg
0
0
Kim Thelwell
https://borgenproject.org/wp-content/uploads/logo.jpg
Kim Thelwell
2017-11-02 07:30:51
2019-12-29 18:12:31
Hunger in Malta Closely Linked to History of Poverty