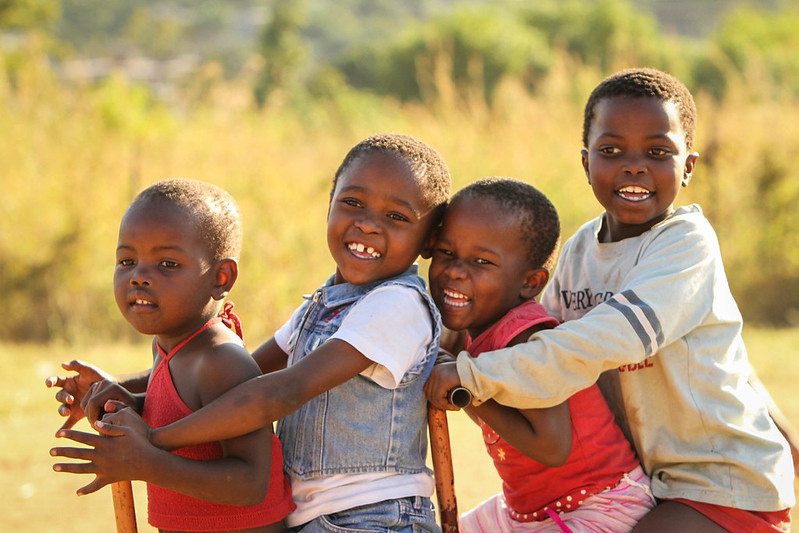 The Kingdom of Eswatini (referred to as Swaziland until 2019) is a small country in the southern tip of Africa, bordering South Africa and Mozambique. The country has a dense population of around 1.14 million, and it is estimated that 63% live below the poverty line. Eswatini is currently ranked 74 out of 117 countries on the Global Hunger Index and received a GHI score of 20.9, putting them at a "serious" hunger level. The 2019 Eswatini Vulnerability Assessment and Analysis (VAA) estimated that as much as 25% of the rural population — around 232,000 people — experience severe hunger and food insecurity during the lean season.

Little to no rain across Eswatini poses a huge threat for the harvest season. Many farmers choose not to plant their usual amount of crops in anticipation of severe drought, and crop production is projected to decrease by 30% in the coming years. Labor opportunities on farms also decrease, as a result depriving some people of their source of income for the season. Decreased crop yield leads to a huge spike in prices, which limits food access for those already living in poverty.
Hunger Leads to Increased Sickness and Disease
Sickness and disease are typically more prevalent in tight-knit communities that face hunger and poverty daily. Often, sickness in impoverished countries is a direct result of prolonged deficiencies of essential nutrients and inadequate caloric intake. Eswatini has a high prevalence of HIV/AIDS, with an estimated 25% of the population being infected. HIV is a disease that harms the immune system, meaning many Swazi citizens experiencing HIV are at a heightened risk for other infections.

The under-five mortality rate for children in Eswatini is 54 out of 1,000 live births, the lowest value on record as of 2018. In terms of maternal health in Swazi women, there is not enough data on their specific nutrition and diet habits. However, it is important to note that approximately one-third of women of childbearing age experience HIV, compared to only 19% of men. The high prevalence of HIV in pregnant and nursing mothers increases the likelihood that their children will experience nutrient deficiencies as a result. Fortunately, HIV can be prevented with proper sexual practices and an increase in condom usage.
Factors Increasing Hunger in Eswatini
Citizens have attempted to import maize from the neighboring country of South Africa, but much of it is confiscated by border control due to strict limitations on the amount of foreign products allowed into the country. Government officials claim that these regulations help protect domestic vendors and farmers, but many citizens are unable to afford the local prices. With limited access to imported goods and steep domestic rates, many Eswatini people are left helpless and hungry.

Since the onset of the COVID-19 pandemic, nearly all the residents of the Kwaluseni township have lost their jobs, forcing people to stay home and avoid going to their place of work. Already impoverished citizens, now with no source of income, have resorted to scavenging for food. Some have even been sighted consuming weeds for sustenance. Local soup kitchens and schools were also forced to shut their doors due to coronavirus concerns, leaving more than 11,000 children without daily access to meals. Before, children received two meals a day provided by the government and various international donors. Now, the Swazi government has offered little to no aid to combat the exacerbated hunger crisis, especially in its larger cities.
Foreign Assistance Has Begun, But It's Not Enough
Many foreign aid organizations have helped fund the World Food Programme (WFP) in Eswatini, reaching over 55,000 people in vulnerable areas this past year. WFP also provides support to many orphans and vulnerable children by establishing Neighbourhood Care Points for food and social services across the country. While much is being done to help the people of Eswatini, more resources are needed to cover a growing funding gap.

The hunger crisis in the Kingdom of Eswatini is an immense threat to the livelihoods and wellbeing of Swazi people. As a result, organizations such as the WFP are stepping in to help those in need. Along with the help of outside organizations, understanding hunger in Eswatini is an important step toward finding a long-lasting, successful solution.

– Mya Longacre
Photo: Flickr
https://borgenproject.org/wp-content/uploads/The_Borgen_Project_Logo_small.jpg
0
0
Kim Thelwell
https://borgenproject.org/wp-content/uploads/The_Borgen_Project_Logo_small.jpg
Kim Thelwell
2020-08-14 15:11:54
2020-08-14 15:11:54
Hunger in Eswatini Remains Severe