Combating Human Trafficking In Pakistan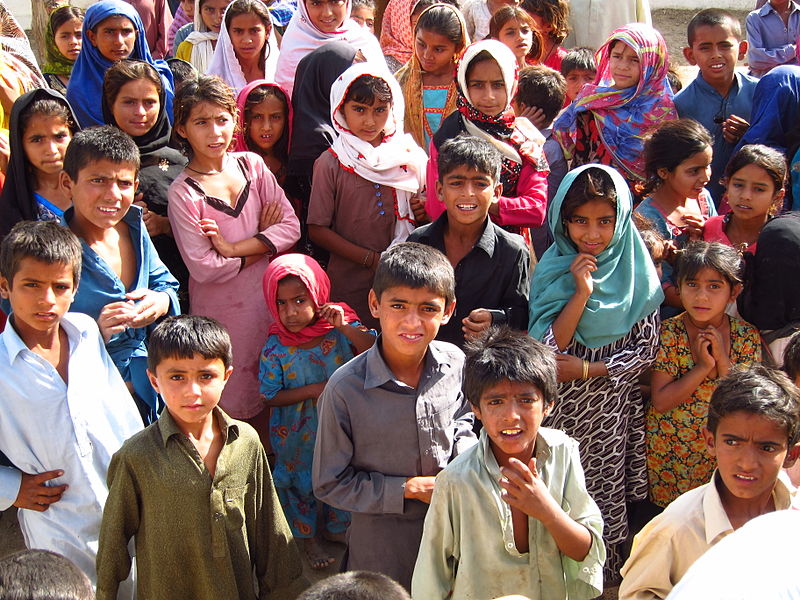 Every year, the U.S. State Department publishes a report on the status of human trafficking around the globe. It ranks countries using a tier system from one to three. A score of one signifies that a country is combating human trafficking at a highly proficient level. A score of three signifies that there is ample room for improvement. In 2020, Pakistan received a Tier 2 Watch List rating for its handling of human trafficking in Pakistan.
The biggest obstacle standing between Pakistan and a Tier 1 rating is the prominence of bonded labor. Bonded labor is when a person, whether a man, woman or child, must work in order to pay off a debt. This labor is intense and usually takes place on farms or in brick kilns. The amount of debt is often ambiguous and laborers do not receive clear contracts. On some occasions, human traffickers force entire families into bonded labor under unclear terms for open-ended spans of time. While there is still work to do, Pakistan has made major strides in the right direction.
Starting the Conversation
In order to resolve any crisis, the first step is effectively communicating that a problem exists. The United Nations Office on Drugs and Crime (UNODC) has successfully pinpointed hotspots where human trafficking in Pakistan is most prevalent. These hotspots are the primary targets of hundreds of thousands of posters and flyers informing the general population of the human trafficking problem. The posters and flyers display a message that is loud and clear. "Stand up against human trafficking and migrant smuggling, it is illegal, unethical and un-Islamic." That phrase is especially powerful, as more than 95% of Pakistanis are believers in the Islamic faith.
Cracking Down
Pakistan first took measures to combat human trafficking at the national level back in 2002. Since then, the Pakistani government has been working to pass more legislation to effectively resolve the problem.
In 2018, Pakistan passed the Prevention of Trafficking in Persons Act (PTPA). The PTPA calls for prison sentences ranging from two to 10 years for labor and sex trafficking violations as well as fines of up to $6,460. Prison terms are steepest when the victim is a child.
Under the new PTPA and existing Pakistani laws, more than 1,000 human trafficking investigations took place in 2019, according to the most recent State Department report. As a result, the country made 161 convictions and there was a specific uptick in convictions related to bonded labor in comparison to the previous year.
Uncovering New Networks
Human trafficking in Pakistan is not limited to its borders. Elaborate trafficking networks between Pakistan and China have recently come to light.
A growing problem is the arrangement of fraudulent marriages between young Pakistani women and Chinese nationals. The Chinese nationals lead the Pakistani women to believe they are law-abiding, financially well-off citizens. However, upon arrival in China, several women have reported that the men do not fit the profile the women initially received. Instead, many women discover that their "husbands" have bought them in order to use and sell them as sex slaves. Fortunately, some Pakistani women have escaped these situations and are fighting back.
Activists Emerge
Survivors are drawing more attention to the trafficking of women between Pakistan and China. Women who have escaped provide valuable intel. Their knowledge is critical to breaking the cycle of human trafficking between the two countries.
Saleem Iqbal is a Pakistani gentleman devoted to providing safety and security (which his name literally means in Arabic) to victims. He has been working diligently to aid in the escapes of young Pakistani women from China and gain a deeper look into how these trafficking rings operate. Iqbal ensures that the women receive care and that others listen to them upon their return to Pakistan. While it is difficult at times for survivors to talk about the horrendous conditions they faced in China, the information is invaluable. With survivors and people like Iqbal working together, police can gain a much better picture of who to investigate and where.
Moving Forward
Human trafficking in Pakistan remains a high priority issue and the country can certainly take more steps to combat it. The silver lining is that there is a solid foundation to build on. That foundation includes the U.N. working to raise awareness, government officials passing new legislation and survivors providing intel to law enforcement. With all of these parts working in tandem, Pakistan is one step closer to attaining a Tier 1 rating.
– Jake Hill
Photo: Wikipedia Commons
https://borgenproject.org/wp-content/uploads/logo.jpg
0
0
Jennifer Philipp
https://borgenproject.org/wp-content/uploads/logo.jpg
Jennifer Philipp
2021-01-22 01:30:01
2022-04-28 07:41:53
Combating Human Trafficking In Pakistan