10 Astounding Facts About Human Rights Violations in China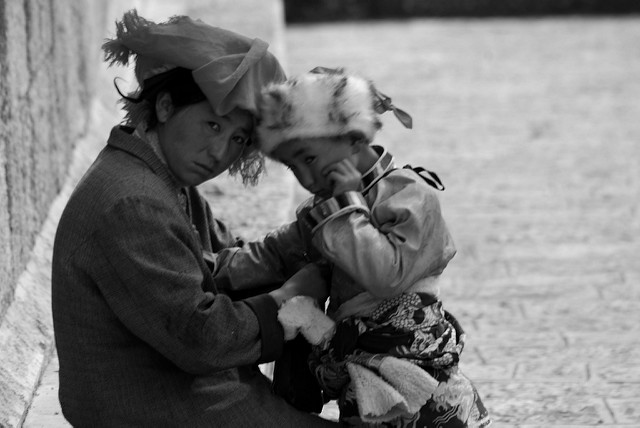 Since Xi Jinping began his presidency in March 2013, widespread human rights violations in China have been documented as government constraints have deepened. Such issues also became more apparent after Nobel Peace Prize laureate Liu Xiaobo died in police custody in 2017. Some violations include increased internet censorship, lack of women's and workers' rights, repression of minority groups and imprisonment of human rights defenders. Here are 10 facts about human rights violations in China as well as what is being done to combat these issues today.
10 Facts About Human Rights Violations in China
Authorities control citizens' internet use by blocking social media sites and restricting news publications. Any news reporting that "slanders the country's political system" is typically shut down. The government also adopted Blue Shield filtering software to document websites visited by users. A Cybersecurity Law was implemented in June 2017, requiring all internet companies working in China to regulate content for Chinese citizens.
The government only allows five officially recognized religions in approved religious sites. In February 2018, a revised Regulations on Religious Affairs was established. The revision invests all control over religious activities to the government, including finances, personnel appointments and publications. The law also states a goal of restraining "infiltration and extremism" which could enforce a limitation on religious freedom for Tibetan Buddhists and Uighur Muslims.
Although labor laws allow trade union organization and elections of trade union committees, the government still controls these rights. Workers cannot vote for trade unions while the right to strike usually goes unacknowledged. According to various human rights groups, China violates workers' freedom of association. This is due to China's prohibition of independent union organizing and Trade Union Law. This law requires the All-China Federation of Trade Unions to maintain communist leadership.
In 2017, China ranked 100 among 144 countries for gender parity for the ninth year in a row. According to The Party Congress, there is a substantial absence of women in chief political positions. Females in China are more likely to experience domestic violence, sexual assault and harassment and workplace discrimination which can increase their chances of becoming impoverished. However, it is difficult for women to overcome such barriers since the government does not favor women's rights activism.
Uighurs, Tibet and Tibetan-populated areas endure higher poverty rates, displacement, discrimination and crucial human rights issues. According to the U.N. Special Rapporteur, the situations of Tibetans and Uighurs is deeply problematic. Similar to most Chinese citizens, ethnic minorities do not have the right to freedom of religion, expression and peaceful assembly. Over 150 Tibetans have and continue to protest repressive laws by self-immolation.
Authorities continue to conduct politically motivated prosecutions. After a national crackdown in July 2015, over 250 human rights protesters were detained, nine of which were convicted of "subverting state power." Some detainees admit to being tortured or forced to confess. Though many have since been released, they continue to be isolated and monitored. Lawyers of protestors are often harassed and intimidated by authorities.
About 500,000 individuals are currently detained without trial, charge or access to legal aid. The government uses Re-education through Labour (RTL) to arrest individuals without a trial. Usual targets of RTL include petitioners, protestors and those practicing an unrecognized religion. "Black jails" and mental health institutions are types of illegal detention that are utilized by authorities.
China is currently the leading executioner in the world. For decades, China imposed the death penalty for nonviolent crimes and unfair trials. In March 2017, the President of the Supreme People's Court said that capital punishment was only applied "to an extremely small number of criminals for extremely severe offenses." However, China's statistics on death penalties remains classified and authorities fail to release numerical data.
China is accepting help from the U.N. in addressing human rights issues. In 2016, the government formed the policy paper, New Progress in the Judicial Protection of Human Rights in China. The policy paper addresses the country's human rights issues and suggests potential developments. After inviting the U.N. to support the initiative, the U.N. agreed and made visits to China.
Human Rights in China (HRIC) works to promote human rights and hold the government accountable. HRIC is an NGO that uses advocacy and policy engagement to give citizens voices and improve human rights protection. Its advocacy program aids individual casework and long-term reforms. By advocating both domestically and globally, HRIC promotes international NGOs, the business community, multi-stakeholder groups and results-oriented government engagements.
China's goal is to remove 60 million people from poverty by decreasing air pollution and improving health standards and its judicial system by 2020. The U.N. and organizations like the HRIC provide hope for more human rights protection in the future. Though China is working to form and implement related policies, it is important that the government allows activists and lawyers to support minority groups and give all citizens a voice in order to end human rights violations in China.
– Diane Adame
Photo: Flickr
https://borgenproject.org/wp-content/uploads/logo.jpg
0
0
Borgen Project
https://borgenproject.org/wp-content/uploads/logo.jpg
Borgen Project
2018-07-11 07:30:49
2019-09-25 11:58:53
10 Astounding Facts About Human Rights Violations in China